Weavers Way is a member-owned cooperative grocery with locations in Northwest Philadelphia. We offer a friendly shopping environment and reasonably priced, high-quality products that are local, sustainable, organic, fairly traded and healthful.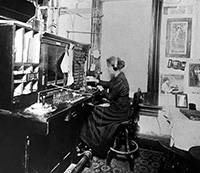 Uh-oh . . . telephone trouble.
To reach the Chestnut Hill store, dial 215-866-9150 as usual — but PRESS 3. If you press 0, you'll get the Mt. Airy store. (And someone there can help you, of course.)  This is our phone vendor's temporary solution. They're working on a better one! Thanks for your patience.