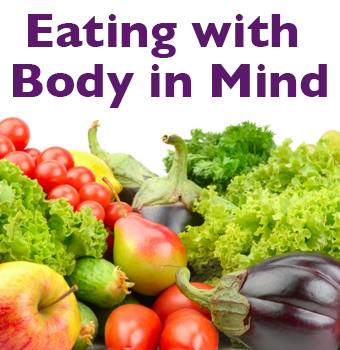 Join us for an informative, fun and free kitchen workshop series hosted by Weavers Way Co-op and led by WW member and expert nutrition concierge April Pedrick! Eating with the Body in Mind is a joint effort of Weavers Way Co-op and its Education, Health & Wellness and Food Justice committees.
Next Workshop
Eek! Genetic Engineering!
Thursday, October 9, 7 p.m.
Eating With Body in Mind continues with a discussion about the hot topic of Genetically Modified Organisms — just in time for October, Non-GMO Month.
What are GMOs? How can they potentially affect our health and environment? Hint: This is where Big Food and Mother Nature converge in a big, messy way! Learn the most commonly genetically engineered ingredients and discuss the emerging hints of longterm consequences. All viewpoints welcome, though we will err on the side of Mother Nature. (Someone has to.)
Parlor Room, Summit Church, Greene and Westview. RSVP with your member number to outreach@weaversway.coop or 215-843-2350, ext. 118.
Previous Workshops 
Gluten & Grains : Thursday, 2/27
Gut Gardening, the Root of Health : Thursday, 3/13
Fats! : Thursday, 3/27
Vibrant Veganism : Thursday, 4/24
Proteins and Dairy : Thursday, 5/15
Produce Saves : Thursday, 6/5
Smoothies and Superfoods : Thursday, 6/19
Body Care and Skin : Thursday, 7/10
Sweeteners and Big Sugar : Thursday, 8/7 
Bring your discussions and recipes.  We look forward to seeing you there! 
Contact outreach@weaversway.coop for more info!