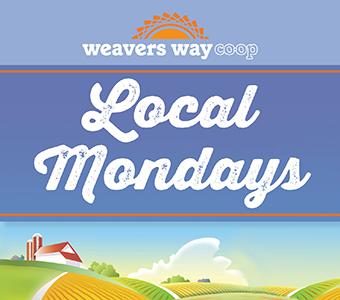 Check out our weekly "Local Monday" afternoon showcase of the locally made bounty of our area. Taste samples, meet vendors and save on great products that are made within 150 miles of Philadelphia! Check here for a running schedule of who/what/when. We'll post on Facebook as well.
April 14, 4-7 p.m. 
Conebella Farm — Don Gable will be sampling his cheddars and cheese spreads from Chester County in Mt. Airy. WARNING: They are addictive! And they'll be on sale!
April 16, 4-7 (Wednesday!)
Soom Tahini —You say tahini, I say tahina. Sample some of the best in Chestnut Hill....Gluten Free, Peanut Free, Kosher and All Natural.
April 21, 4-7 p.m. 
Long Cove Vegan Scrapple — Will Ternay, owner and creator of this delicious cruelty free Pennsylvania staple will be in Chestnut Hill to kick off to Earth Week. Local sourced ingredients and non-GMO corn made in Chester County. If you're afraid of scrapple, try this one. You'll be pleasantly surprised. 
April 28, 4-7 p.m. 
Yellow Springs Farm at Chestnut Hill and Birchrun Hills Farm at Mt. Airy! — Celebrate the Cheeses of Chester County! Two of the Co-op's favorite cheese makers will be on hand to taste and talk. Stop by both stores and support LOCAL.