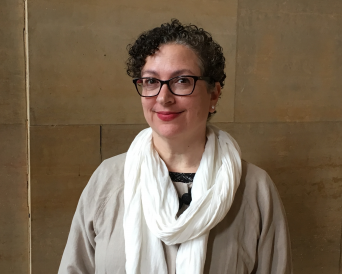 How many organizations take you on miles-long bike tours of your very own city, through neighborhoods you may not have explored before, showing you urban farms of all shapes and sizes? And demonstrates to parents with families experiencing homelessness how to cook with savory sofrito? Then, when those families find housing, supplies them with kitchen equipment and teaches them how to plan and shop for meals? And also runs in-school and after-school horticulture programs for "typically-abled" kids and those with intellectual disabilities? These are a few of Food Moxie's meaningful, well-designed programs that I've had a chance to take part in.
The Food Moxie staff I've encountered are extraordinary and inspiring: Tara Campbell, the youth-education coordinator with no-nonsense good cheer, who can marshal 10 (or 12 or 24) high school students to plant dozens of trays full of strawflowers, fish peppers and eggplants. Brandon Ritter, the farm-and-garden manager who didn't flinch when enthusiastic horticulturists-in-training mistakenly pruned live canes from the blackberries. Mercelyne Latortue, the nutrition educator whose approachable manner and buoyant energy make everyone feel like they can do it, too. And Melissa Powell, the farm educator who turned cut-up beets and bowls of turmeric and paprika into a vibrant, hands-on lesson in Hindu culture for a classroom full of school-aged residents of Stenton Family Manor.
I dream of a world in which every child has enough delicious food to eat and gets a first-rate education. In this world, kids learn about gardening, cooking and other cultures, so that they can lead healthy, satisfying lives. Supporting Food Moxie is a way of bringing my dream world closer to reality. 
Laura Silverman is a Communications Strategist and Thinking Partner.