by
Alisa Shargorodsky, Weavers Way Zero-Waste Consultant
TerraCycle has just announced a new recycling program,and the Environment Committee TerraCycle Project has signed up. We can now take glass and plastic vitamin and supplement bottles and lids, as well as flexible packaging from vitamins and supplements. Bring these items to the TerraCycle bin at 555 Carpenter Lane in Mt. Airy, or to the front of the store or Next Door in Chestnut Hill. 
Reminder: We CANNOT take baby food/fruit pouches and we CANNOT take almond milk, coconut milk/water or other like cartons and ONLY Larabar, Lunabar, CLIF and Cascadian Farms granola bar wrappers. We cannot take KIND or other brands.
THE ENVIRONMENT THANKS YOU!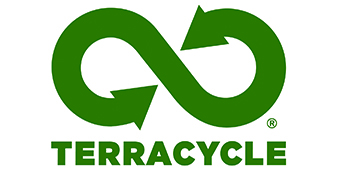 Thanks to everybody who has sent me messages, questions and comments. I wanted to use this opportunity to update our community and Shuttle readers.
Thank you to the 210 people who signed the National Cooperative Grocers/UNFI petition. We are trying to reach 1,000 signatures by June in our effort to show the NCG that we want UNFI, our main grocery supplier, to switch to reusable pallet wraps from plastic film pallet wraps.
If one shipment to one store can fill several 30-gallon trash bags with plastic film, imagine what that looks like every day of the week, every month of the year, for 200 co-ops? To learn more and to sign the petition, please go to goo.gl/g7fhdP. It would also be helpful if you would share this. 
Thank you to Jim McGowan, Denny Whalen and Jean Parry for stepping forward to assist us with the organization of TerraCycle materials and processes at the Ambler store. For other members in Ambler who need Co-op hours, this is going to be a great way to get them, so contact me at asharg.zwc@gmail.com if you are interested. Also, soon to come, TerraCycle shelf labels — keep a lookout for those. 
We are forming a Plastic Reduction Task Force subcommittee of the Environmental Committee. Several months ago, Weavers Way General Manager Jon Roesser held a member forum focusing on plastic waste that drew more people than any other. I will chair the task force; we will have three members from the Environment Committee and three Weavers Way employees as well as six community members. The committee will meet monthly, the day still to be determined. If you attended the plastics forum and are interested, please email me at asharg.zwc@gmail.com. Members experienced in building business pro formas and financials and/or having strong research skills are especially welcome!
Lastly, here is a note from Jeff Clark, who, with Priscilla Becroft, manages the twice a year e-waste events the Weavers Way Environment Committee runs jointly with GRinCH (Green in Chestnut Hill).
"At the event on March 17, nearly four tons (7,654 pounds) of waste was collected. WWEC and GRinCH raised nearly $3,000 in donations that in turn they use to fund grant programs that support a variety of environmental projects in the community. PAR-Recycle Works collects these materials, processes and recycles everything in an environmentally responsible manner. PAR is a nonprofit that provides transitional employment to people returning to the community from prison."