by
Bill Hengst, for the Shuttle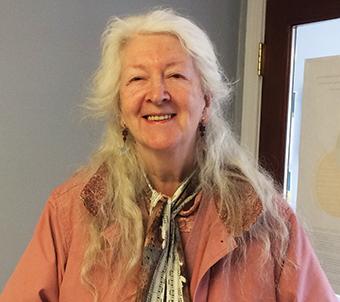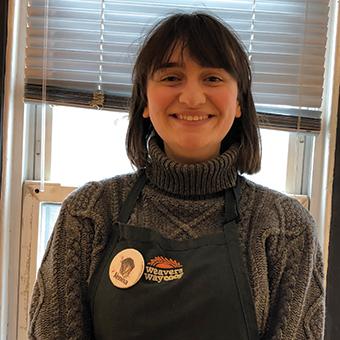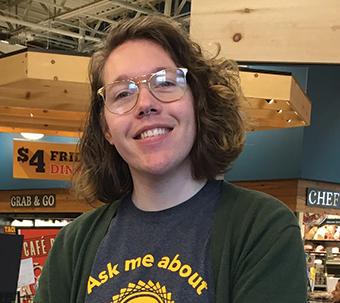 Josephine Leigh, home delivery coordinator for Weavers Way Chestnut Hill, has been at her job for two years, a fraction of the time many of her clients — some of whom are in their 80s and 90s — have been members of the Co-op. At one time, grocery shopping was a commonplace task they could do on their own. Now it's become a challenge, but Josephine is available Monday through Friday to make it easier.
While her Co-op counterparts — Molly Ruddell and Jenna Swartz in Mt. Airy and Jaxson Arnold in Ambler, perform the traditional service of shopping for people and delivering their items to the door, Josephine offers Enhanced Service, which can include accompanying the member to the store, assisting with shopping, and unloading and helping put away their groceries.
"My customers are mostly older women, temporarily challenged, or who leave the house infrequently," she said. "They are a spirited lot and I've been happy to get to know some of them. They appreciate that I am a senior, too."
Josephine's delivery area includes Chestnut Hill, Mt. Airy, Germantown, Wyndmoor, Andorra, and Erdenheim. Members can contact her between 9 a.m. and 5 p.m, Wednesdays, Thursdays, and Fridays. She requires 24 hours notice from the time a member calls to the time the order is delivered.
The Mt. Airy store delivers on Mondays and Wednesdays — Jenna on Mondays and Molly on Wednesdays. In Ambler, the service is available only on Wednesdays. If you're not a current home delivery customer, please contact the store nearest you ahead of time to make arrangements.
For her part, Josephine wants those who might benefit from home delivery on any level to know that she's willing to meet them where they are. 
"A lot of people live in a muddle — they don't want people in the house," she said. "But you can still get delivery, because we'll just exchange shopping bags at the door."
She has a pool of regulars, some of whom she hears from every week, others less often. For some, the need is temporary, and they're more than happy to get back to shopping on their own once they feel able.
Josephine believes the service helps longtime members feel like they're still part of the Co-op. Because all the home delivery staffers work for Weavers Way, they can provide a degree of inside knowledge that distinguishes them from similar, external delivery operations. "What we offer is a service to our older members, who basically sort of feel forgotten," she said. "The other services can deliver to anyone, but they don't really get to know people."
For more information on the nuts and bolts of home delivery, check out our website at www.weaversway.coop/pages/home-delivery.