by
Karen Plourde, Editor, Weavers Way Shuttle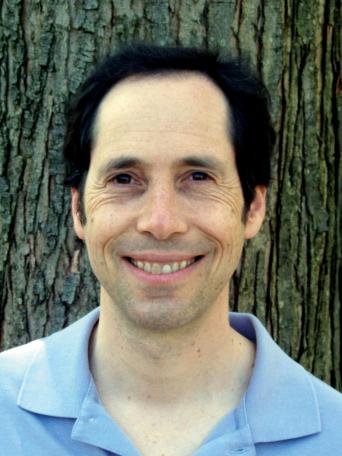 It's no secret that Northwest Philly is home to plenty of interesting people. Since March, Mt. Airy resident Rick Mohr has talked to several of them and recorded their stories for "Northwest Philly Neighbors," his twice-a-month podcast that recently marked the airing of its tenth episode.
"I've always loved learning about people — hearing their stories and finding out about their work and projects — and thought I could share that love with the world by drawing out some of the fascinating people I've run into around here," said Mohr, a 61-year-old native of Ann Arbor, MI who's lived here for 11 years. "I wanted to give their stories a wider audience and help build connections, both for myself and within the community."
Mohr's debut guest was Weavers Way Farm Manager Nina Berryman, whom he met through another of his pastimes: calling contra dances and playing fiddle, which he's done at Harvest on Henry festivals at Henry Got Crops Farm. 
"I was impressed with [Nina's] wide range of skills and her relaxed friendliness," Mohr recalled. "I wanted to hear more about her story and all that goes into making the farms run. It turned out to be a great first episode."
Subsequent shows have featured interviews with John Janick, owner of Good Host Plants, community activist Yvonne Haskins, and sports psychologist Joel Fish, among others. 
"One of my main jobs is making really compelling episodes — finding people that have good stories to tell, and setting things up so that the important things they have to say get said," Mohr said.
He estimates each episode takes him about 40 hours to complete from start to finish. "I made a list, and there are at least 20 skills involved, from designing a logo, to researching guests, to hosting a fruitful interview, to editing the audio, to publicizing episodes," he said.
Mohr's background is in IT, but he's taken a pause from that career and is a stay-at-home dad for their eight-year-old son, Evan. His wife, Chloe, is a community planner for Montgomery County.
Beyond building connections between people in the area, Mohr also wants to hone his podcasting skills. "In a way, the barrier to entry is low to do a podcast," he said. "You just have to turn on your [device] and record and put it out there. In another way, it's actually kind of high, because there are so many skills involved to do it well." 
"Northwest Philly Neighbors" is available on Apple Podcasts, Google Podcasts, and Spotify. Previous episodes can also be accessed on the show's website, nwphillypodcast.net. Mohr will have a booth set up at the Mt. Airy Village Fair on Sept. 8, where he'll record short conversations with fairgoers for an upcoming episode. 
"People are welcome to sit down and talk, maybe tell a Mt. Airy story, a family story, a little-known fact about themselves, or something they're enthusiastic about," he said.