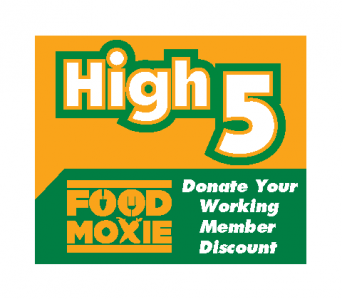 The High Five! Donate Your Discount Program makes it easy to donate your 5% working member discount to Food Moxie. Your donation helps support Food Moxie's farm education and nutrition programs for children and families.
Two Easy Ways to Enroll
"Register at the register" at any Weavers Way store, or log into the Online Member Center and click on the link that says "Donate my discount to Food Moxie."
You can opt out of the program at any time by un-registering at the register or going to the online member center. Like any gift to Food Moxie, your donation is tax deductible. We will send you a letter in January with the total amount of your annual donation.