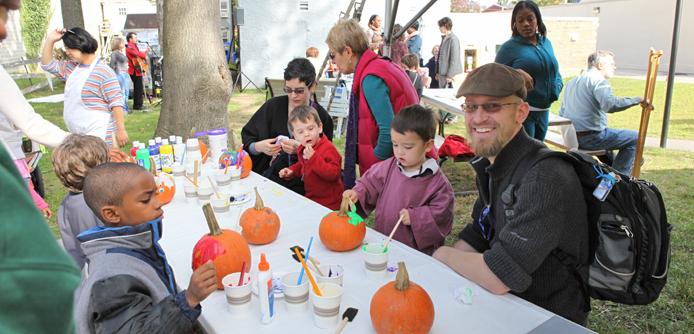 Weavers Way is open to the public, and all are welcome to shop, but we encourage you to think about becoming a member. Just stop by one of our stores, look around, ask questions, and talk to members and staff. If you like what you hear and see, you can join right at the cash register!
You just need to fill out your membership form and pay your initial member equity investment (you can also pay online, here), and that's it!

Member Equity
Your member equity investment is your share of ownership in the Co-op. You can pay $30 each year until you have $400 invested in Weavers Way, or just pay your $400 when you join, and never have to worry about it. Your equity belongs to you, and if you decide you no longer want to be a member of Weavers Way, you can have it refunded to you.
Working Members
There are many benefits to being a member, and if you decide to be a working member, just six-hours of work per year per adult in the household gets you a 5% discount on your groceries.

Other Member Benefits
Co-op members are eligible for many benefits. Once you become a member, you'll save money with Member-only Specials each month, discounts at local retailers and service providers, as well as access to our Member-only services, such as home delivery, special orders and cash back on checks and debit cards. Members also may vote in elections and serve on committees or run for the Board.
Welcome Meetings
We encourage all new or prospective members to attend a new member Welcome meeting, so you can learn all about your Co-op, your stores and our working member program. If you have not already joined, you can do so at the meeting. We love to see veteran members at these meetings too- you've got a lot to offer! We look forward to seeing you there!
For more information about membership, contact Kirsten Bernal, Membership Manager, at member@weaversway.coop or call 215-843-2350, ext. 119.