Weavers Way Chestnut Hill
8424 Germantown Ave.
Philadelphia, PA
Open 8 a.m.-8 p.m. every day
215-866-9150
Our Chestnut Hill store has everything you need, with a large selection of fresh, local, and organic produce, and a meat and seafood department committed to sourcing from farms with safe, ethical practices and standards. We have fresh bread and baked goods from some of the best bakeries in the Philadelphia area. Our dairy section is stocked with local milk and a large variety of cheeses. Grains, spices, nuts, dried fruit, and snacks are available in our bulk department, and we offer a vast selection of both mainstream and hard-to-find grocery items. We also have an amazing prepared foods and deli department, with dozens of hot and cold entrees, made-to-order sandwiches, and salad and hot bars. See you there!
Weavers Way Next Door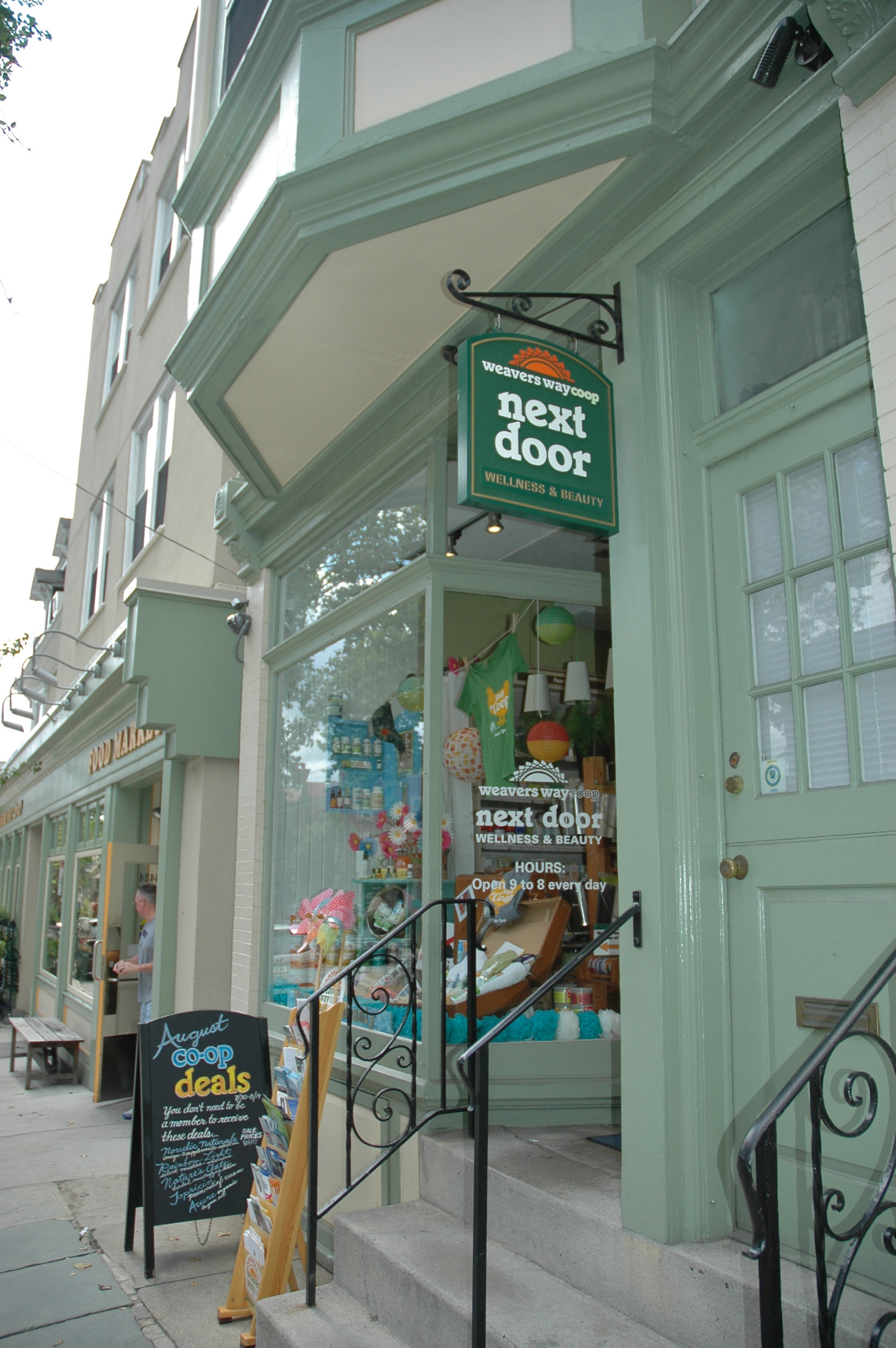 8426 Germantown Ave.
Philadelphia, PA
Open 9 a.m.-8 p.m. every day
215-866-9150, ext. 220
Weavers Way Next Door offers a great selection of health, wellness, and beauty products, with a focus on natural and organic product lines:
A full line of Weavers Way-brand vitamins, supplements and essential oils (5% off for Co-op members!) as well as other popular and selected vitamin supplement brands.
A Mamma-and-Baby section.
Locally produced health and wellness products.
A full line of mineral-based cosmetics and water-based, nontoxic nail polishes.
An array of wonderful new, interesting health and beauty products you haven't seen anywhere else.
Next Door also carries a limited selection of general merchandise that reflects a "good health that feels good" theme. Weavers Way also operates a wellness and beauty store at Weavers Way Across the Way in Mt. Airy.