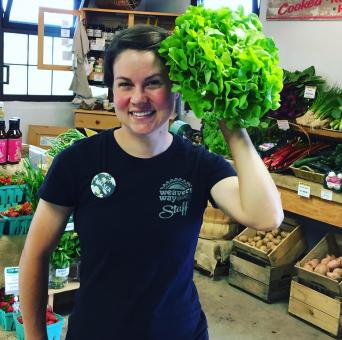 7095 Henry Ave.
Philadelphia, PA
Our Henry Got Crops Farm Market is closed for the season and will reopen early June 2021. Thanks for a great 2020 season!
Sign up for our Farm Market newsletter here.
About Our Farm Market
At Weavers Way's seasonal Farm Market, you can find all your local favorites — Seven Stars Yogurt, Philly Bread and Swiss Villa eggs, to name a few — alongside seasonally available produce. Located at Saul Agricultural High School, the Farm Market specializes in produce harvested from the Weavers Way Farms, including our farm on site and at Awbury Arboretum.
The farm and market operate in collaboration with the high school and provide educational opportunities for Saul students, who manage the farm along with their teachers and Weavers Way staff. Our nonprofit, Food Moxie, provides farm education curriculum and hands-on farming experience, teaching students about small-scale, sustainable vegetable production and distribution.