Weavers Way Mt. Airy
559 Carpenter Lane
Philadelphia, PA
Open 8 a.m.-8 p.m. every day
215-843-2350
Weavers Way Co-op's Mt. Airy store is at the intersection of Greene Street and Carpenter Lane in West Mt. Airy, our home for more than 40 years. Inside 559 Carpenter, our heavily converted row home, you'll find two floors filled with great local, natural, and organic food. We also offer one of the largest bulk departments in the region, with hundreds of items including nuts, grains, flour, sugar, olive oil, honey, and liquid detergent — not to mention plenty of wholesome-and-yummy snacks. Shoppers can bring their own reusable containers to stock up on their favorite products at considerable savings. Our offices and home delivery headquarters are at 555 Carpenter Lane, right next door.
Weavers Way Across the Way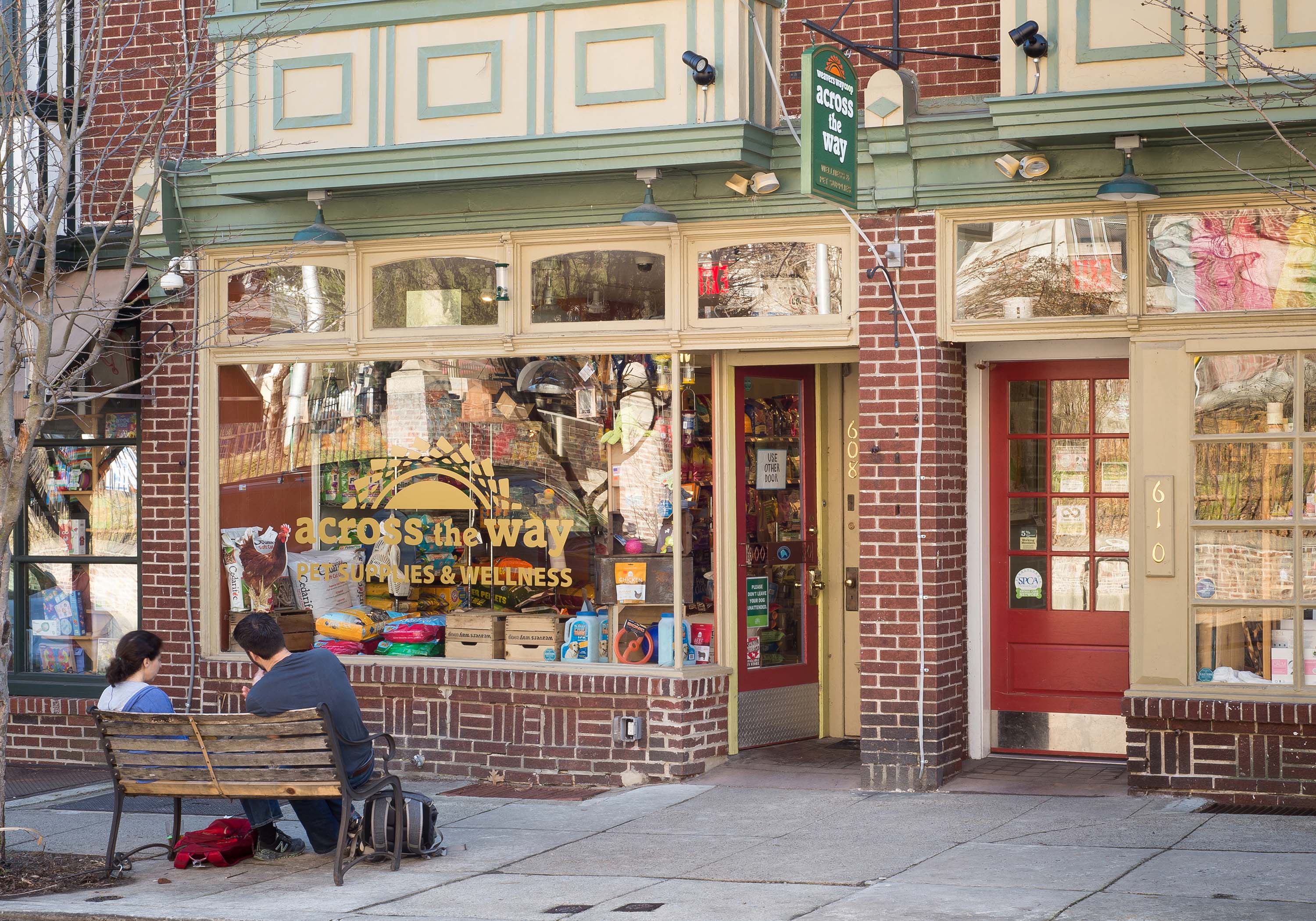 608-610 Carpenter Lane
Philadelphia, PA
Open 8 a.m.-8 p.m. every day
215-843-2350, ext. 6
Weavers Way Across the Way is located at at 608-610 Carpenter Lane, just down the street from our grocery store. At Across the Way, we offer a wide selection of pet and wellness products. Our Pet Department features every furry, fluffy, and feathery creature's needs — from earth friendly cat and dog toys to chicken feed and supplies. In our Wellness Department, you'll find our wonderful organic beauty and wellness products, clothing items, candles, gifts, cards, and more. Be sure to check out our full line of Weavers Way-brand vitamins, supplements, and essential oils.
Weavers Way Mercantile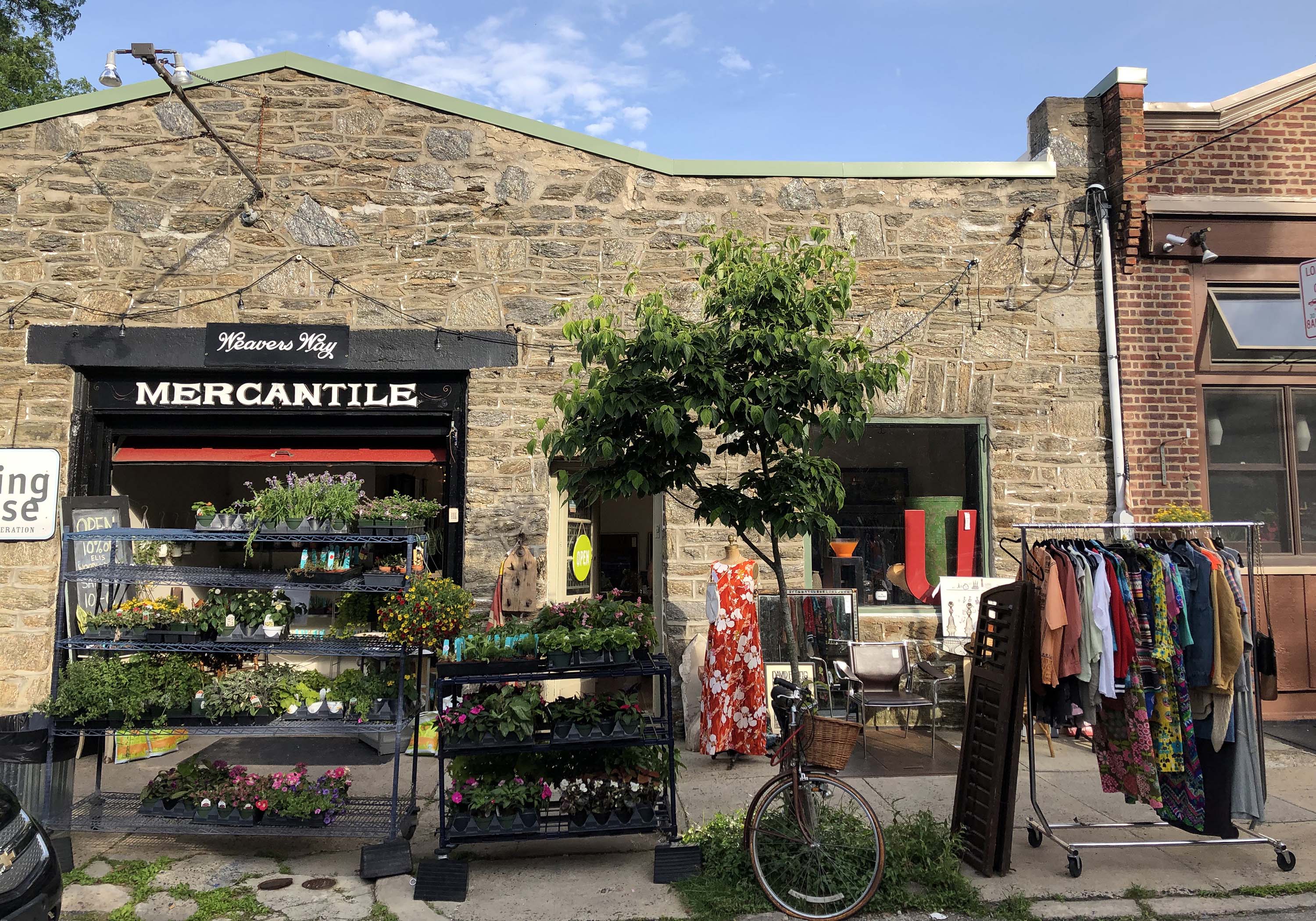 542 Carpenter Lane
Philadelphia, PA
Open 10 a.m.-5 p.m.
Saturdays and Sundays
215-843-2350, ext. 153
Follow us on Instagram: @weaverswaymerc
A General Store of Local and Unique Finds
The Mercantile, located across the street from our Mt. Airy store, sells a mix of vintage furniture and handmade pottery, jewelry, artwork, candles, and more! And don't forget to pick up a sweet treat: On Saturdays, we sell Okie Dokie Donuts for $3 each!