WWCP News and Events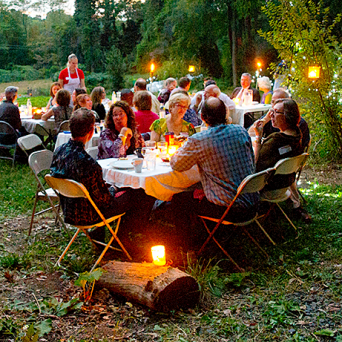 Enjoy a magical evening on the Weavers Way Farm at Awbury Oct. 8 and allow yourself to be wined and dined with a meal prepared by Weavers Way's very own Executive Chef Bonnie Shuman and General Manager Glenn Bergman. The truest definition of fresh and local, your farm to table dinner features items harvested directly from our fields and other farms within the region.
The WWCP Farm Stand the WWCP Farm Stand is open on Tuesdays from 3-6pm outside of the Chestnut Hill location of the Co-op!