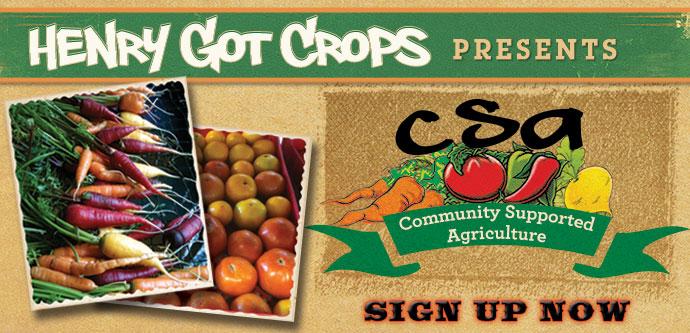 Can't get much more local than your own back yard.
Raise your hand if you didn't know the Co-op had farms! Time to sign up for the WW CSA at Saul! Sign up online here for 24 weeks of wonderful Weavers Way Farms produce grown at Saul High School with help of Saul students and at the beautiful Awbury Arboretum. 2014 CSA shares are now open! Please check our online signup page for more information.
It's Easy to Get Local, Fresh Produce to Your Kitchen!
Once a week, starting in May, you pick up your produce at the Farm at Saul High School, located right across the street from the school. You've already paid for your share, so you're ready to go. 
More info? Email the farmer, Nina Berryman. HenryGotCrops@weaversway.coop
Weavers Way Farms grows more than 50 different types of vegetables and offers them for sale at the Weavers Way Co-op locations and Headhouse Farmers Market, as well as a farmstand at W.B. Saul Agricultural High School. Produce is also sold to local restaurants in Northwest Philadelphia and distributed through its CSA partnership, Henry Got Crops. Weavers Way Farm also partners with the Pennsylvania Horticultural Society's City Harvest program to donate food to anti-hunger organizations. In addition to production, Weavers Way Community Programs (WWCP) operates educational programs at several area schools, both in the classroom and on the farm, and at Stenton Family Manor, a Mt. Airy homeless shelter.