by
Lauren Todd, Weavers Way Farm Market Manager

Farm Market Week Fun
At Henry Got Crops
Marisa Campbell and daughters Stella and baby Nina loved National Farmers Market Week last year! Please drop by Tuesday, Aug. 7, and Friday, Aug. 10, for fun photo ops, yummy samples and giveaways and a chance to win tickets to our Farm Dinner on Aug. 15!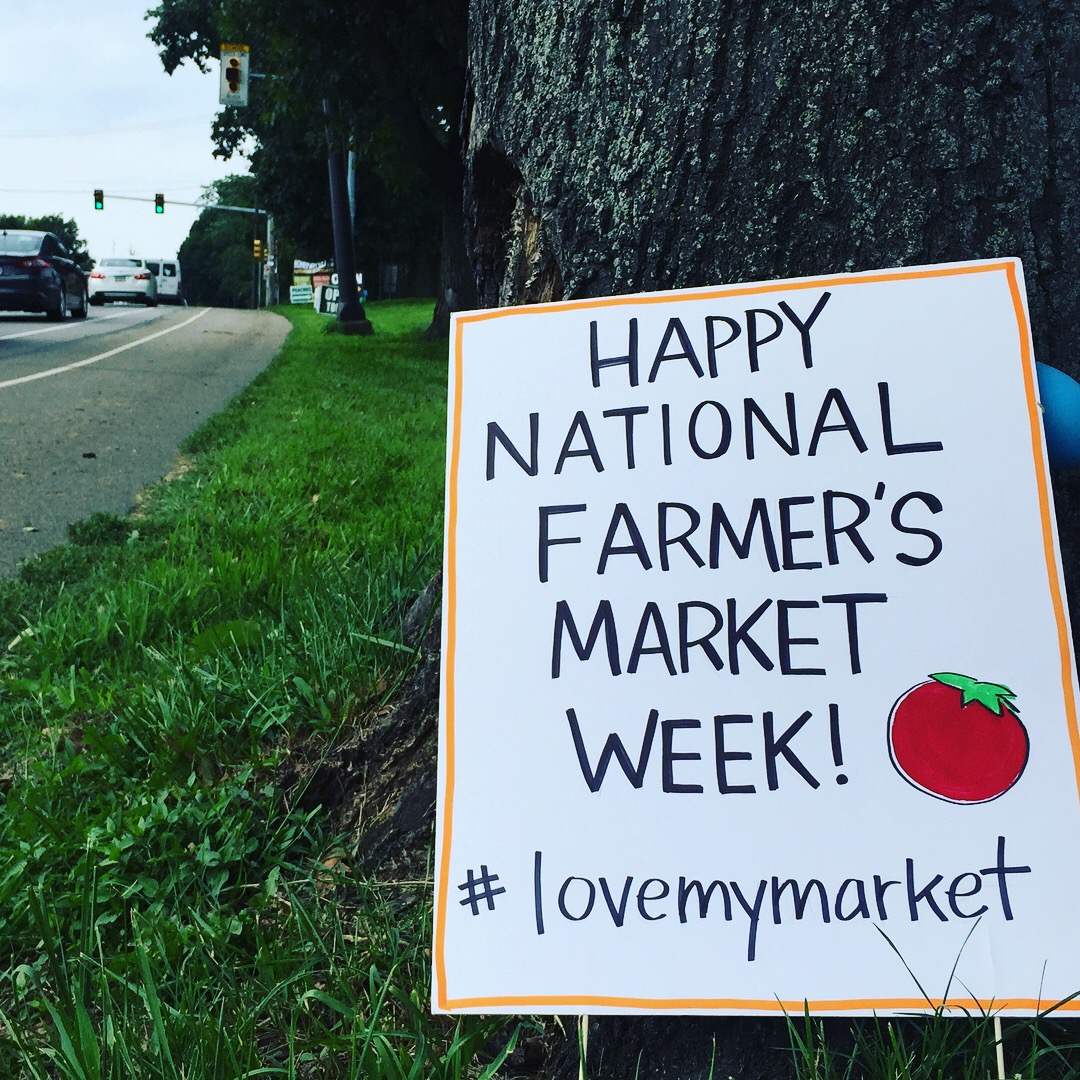 Summer's here — tomatoes taste like tomatoes and peaches taste like . . . heaven! Now's the time to take advantage of Philly's bumper crop of farm markets. And you don't have to travel far to experience the fun and deliciousness of our city's vibrant farm-to-fork scene. A quick Google search will dig up over 70 farm markets around our city and in South Jersey.
Here are just a few reasons I love urban farms and farm markets: They provide jobs for farmers and local producers, stimulate the local economy, preserve farmland and green spaces and increase city-dwellers' access to fresh, nutritious food. Locally-grown food nourishes the community, grows resilient neighborhoods and strengthens local food systems.
Weavers Way now boasts a farm market in Roxborough, on the beautiful grounds of W.B. Saul Agricultural High School, and a stand at the Food Trust's newest farmers market in Germantown's Market Square. Whether you are a farm-market newbie or seasoned pro, here are some tips to make your trip to the farm and farm market great:
Early bird gets the baguette! You'll find the best selection of our farm's harvest as well as freshly baked pastries and bread earlier in the day.
Bring a bag! Help us cut costs and reduce plastic waste.
Ask us about growing practices and what makes the products we carry special. Unlike a Blue Apron box, we'll respond!
Co-op members, load money on your EasyPay account so payment is a breeze and lines move quickly.
Don't know what a hakurei turnip tastes like? Ask for a sample!
Not sure how to prepare (or pronounce) kohlrabi? We can help. [coal-rah-bee]
Pack a picnic! Enjoy the view with friends or family, sun or shade.
Wondering how to extend the life of fresh fruits and veggies? We have pro tips so you can save money and help reduce food waste.
Share your pictures of the farm or your culinary creations on social media; use the tags @weaversway and #henrygotcrops
Stop back often! (You don't want to miss our homegrown figs and paw paws!)
Weavers Way's farmers are serious about providing fresh and seasonal produce to our community, but we love to have fun! We're gearing up to celebrate 2018 National Farmers Market Week (Aug. 5-11). On Tuesday, Aug. 7, and Friday, Aug. 10, stop by the Weavers Way Farm Market at Saul for fun photo ops, yummy samples and giveaways and a chance to win tickets to our Farm Dinner on Aug. 15. Check out the Co-op's Online Event Calendar (www.weaversway.coop/events) for upcoming workshops, movie nights and farm volunteer days.
We hope you join us in celebration of National Farmers Market week and can't wait to see your #lovemymarket pictures from your visit!