Co-op News
A remembrance of Madelyn Morris, the Co-op's first membership director, profiles on our Board candidates, and a profile of Ambler's hub for EVs.
Get curbside delivery and home delivery from the Co-op!
Meet the Co-op's new retail director, follow an Ambler couple's cross-country EV journey, and a former Co-op member's debut novel.
Check out a few options available for your Holiday meal this year!
Read Jon Roesser's August 2021 column on the decoupling of Member Discounts from Sale and Co-op Basics items.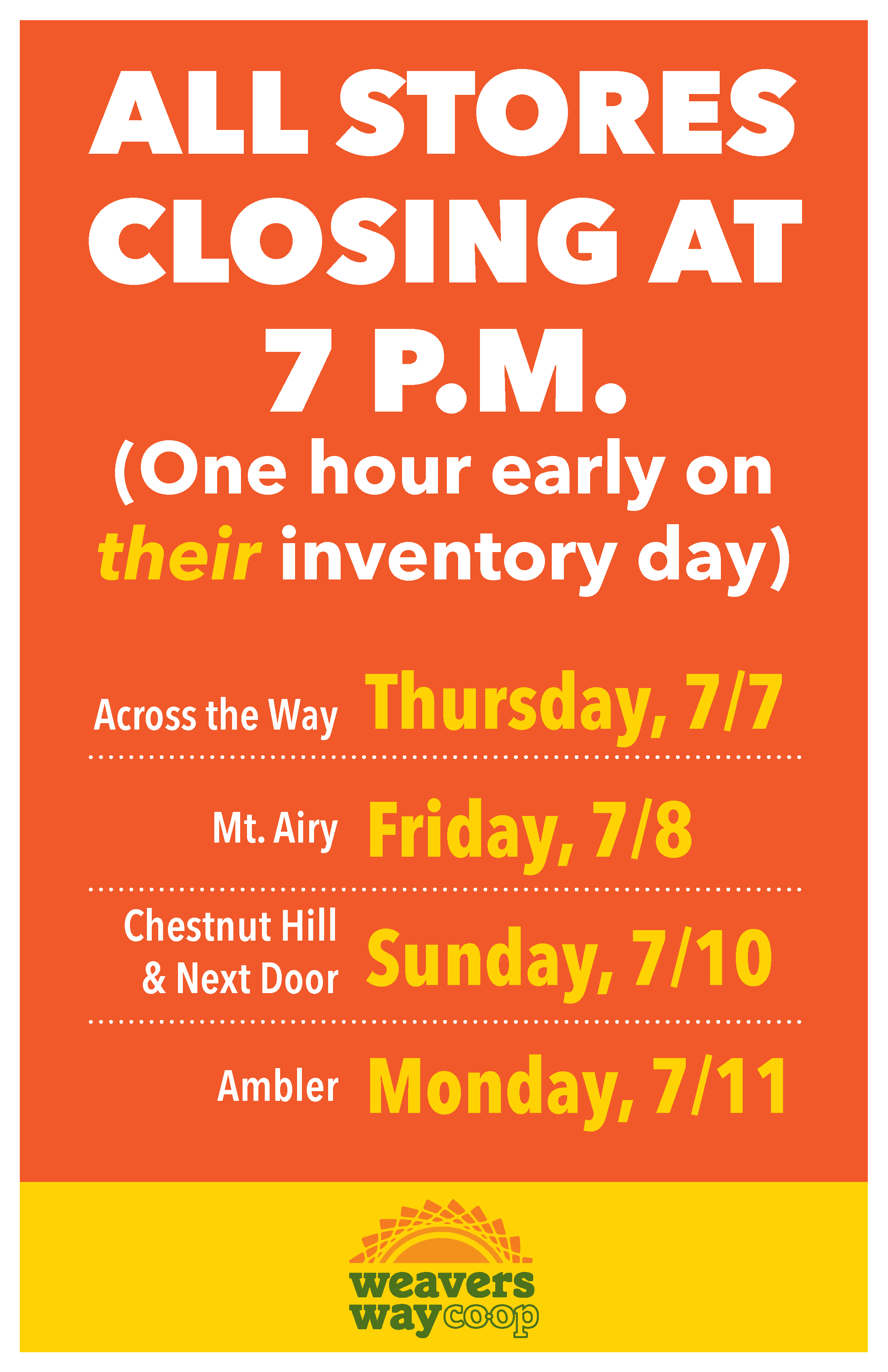 We made a short podcast that shares the story of Weavers Way Co-op! It is short and to be shared - give it a listen and let us know what you think!
A rundown of our spring General Membership Meeting, the recipe for our street corn salad and LUHV comes to Ambler's cafe.
Learn more about our new "container refund program" and other reusable containers at Weavers Way!
We explain why you'll need to start showing your member card in our stores again, and give you a rundown on recent changes to our Board of Directors. Chris Mattingly of Backyard Eats shares a recipe that showcases tomatoes and peppers, and another chapter in how local Co-op musicians got through the pandemic.
Pages