Solar Co-op Forming in Northwest
by
Barbara Bloomfield, for the Shuttle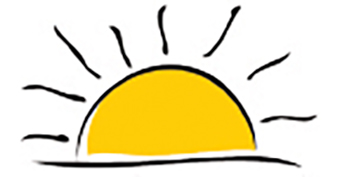 Learn More
The Northwest Philadelphia Solar Co-op has a website! Visit nwphillysolarcoop.com for more info and to sign up. Or just contact Barbara Bloomfield at barbbloomfield2@aol.com
or 215-247-9204.
Read Meenal Raval's blog post about a Mt. Airy couple who installed solar panels on their roof: mtairygal.wordpress.com/2016/05/25/solar-in-the-northwest 
This summer, three organizations are banding together to form a co-op to bring solar energy to Northwest Philadelphia. The Northwest Philadelphia Solar Co-op — NPSC, "knapsack," for short — invites individuals, businesses and neighborhood institutions to join us in negotiating lower prices for solar installations and advocating for clean, safe energy alternatives.
The organizations that initiated this effort are the New Economy Incubator Committee of Weavers Way, the Philadelphia chapter of Pennsylvania Interfaith Power & Light and the Shalom Center. The co-op is forming buyer groups now, planning for installation to occur by Fall 2016. The solar installation company hired by the group will conduct on-site inspections to verify that installation is practical. 
A home, store, religious community building, or other facility that meets the criteria can save a substantial amount of money in electric bills over time — estimates range from 10 percent to 30 percent.
But not every rooftop or roof-owner is a candidate for a solar photovoltaic system. PV panels work most efficiently on a south-facing or flat roof that is in good repair and has little to no shade. An apartment-dweller cannot solarize as an individual; a rooftop may be too small for the necessary number of panels. And we do love our trees! Meanwhile, for many of us, even with a federal tax credit of 30 percent and payback from lower utility bills over time, the initial cost of installation is still too high. 
Many of these disadvantages can be overcome if federal and state laws are favorable to developing solar power. For example, a large building might produce enough energy to share with a nearby block of row homes, but this is currently not legal in Pennsylvania.
This is why we chose to form a solar co-op, not just a buyers' club to gain a price advantage of buying in bulk, and why, even if you are not a candidate for solarizing, we invite you to consider joining and supporting NPSC's broader goals. 
The International Co-operative Alliance defines a co-op as "an autonomous association of persons united voluntarily to meet their common economic, social, and cultural needs and aspirations through a jointly-owned and democratically-controlled enterprise."
In keeping with this definition, we will advocate for changes in Pennsylvania regulations that will enable the production and sharing of clean, renewable energy by our co-op and other groups committed to developing renewable sources. We will push for clean energy training and jobs to be developed in impoverished neighborhoods. Members who are not able to solarize might choose to invest in a fund that will enable people with low incomes to solarize, and those members who are able to solarize might wish to contribute some of their energy savings to advance the co-op's goals.
We will develop a political base rooted in our community that will support changes in local, state and national energy policy that aim toward justice for people and the planet. The co-op will promote ethical, moral and religious standards for protecting the environment.
Individual NPSC membership is $25. Institutions and businesses can join for $100. Membership fees will be used to promote the initiative and to educate neighbors about solar energy. The organization will be governed in keeping with the principles of the International Co-operative Alliance.