See the Whole Wissahickon: Take the All Trails Challenge
by
Maura McCarthy, Executive Director, Friends of the Wissahickon
Join Us for the ATC Launch Party
Thursday, Sept. 6, 6-7:30 p.m.
Wissahickon Brewing Company
3705 W. School House Lane, Philadelphia
RSVP at fow.org/events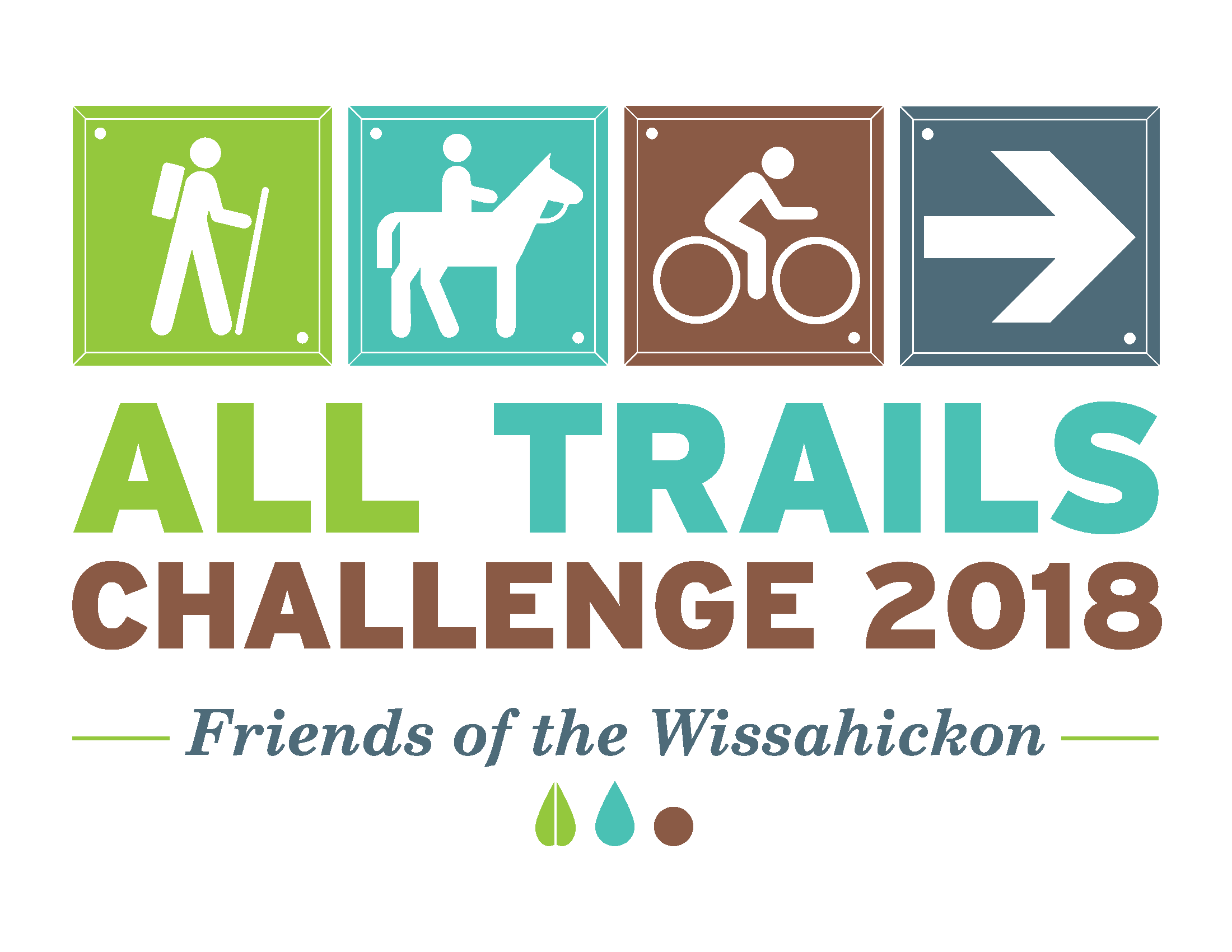 Few Wissahickon Valley Park visitors see all of its 50 miles of scenic trails. So here's an excuse to do just that — and support the park at the same time: Join Friends of the Wissahickon's 3rd Annual All Trails Challenge. 
ATC isn't a race and you don't have to be a conditioned athlete to take part. People of all ages and fitness levels are invited to walk, hike, jog, run, bike or ride your horse through every corner of the beautiful Wissahickon over a four-month period. (You can even walk your dog — on leash of course!)
And while you're exploring, you'll be raising money to conserve the park's beauty and history by having friends and family sign up to sponsor your effort. Last year, more than 245 people participated, raising $29,000 and completing over 5,000 miles.
ATC kicks off on Aug. 20 for members of Friends of the Wissahickon and on Sept. 4 for non-members, and continues through Nov. 27. A kickoff party is slated for Sept. 6 at Wissahickon Brewing Company. There'll be mileage and fundraising incentives, lots of giveaways and scheduled hikes and walks with great prizes, including exclusive vacations for the top mileage and fundraising participants. Visit fow.org/alltrailschallenge to register and stay up to date on ATC news.
HOW TO PARTICIPATE
STEP 1: Register. FOW members will receive an email inviting them to participate, and a link goes live on the FOW website on Sept. 4 for the general public. All ATC participants who have registered with a minimum of $50 raised or contributed are eligible to compete for prizes based on miles completed.
STEP 2: Track your mileage. Use a fitness tracking app like Strava, FitBit or Map My Fitness and sync it with your fundraising page, or manually upload it to your Everyday Hero Supporter Page.
STEP 3: Start logging miles when the link goes live on the FOW website once the challenge begins.
STEP 4: Spread the word! Create a fundraising page and share updates with friends and family via email and social media. Keep up with the ATC fun by following @FOWissahickon on Facebook, Twitter, and Instagram.
This year, FOW is proud to welcome Univest as a lead sponsor, along with additional sponsors Elfant Wissahickon Realtors, Kouvenda Media, Old York Advisors of Raymond James, Skytop Lodge and D. Richardson Productions. (Sponsorship opportunities for this popular event are still available by contacting Lorraine Awuku at awuku@fow.org.)