by
Eric Borgstrom, Weavers Way Food Justice Committee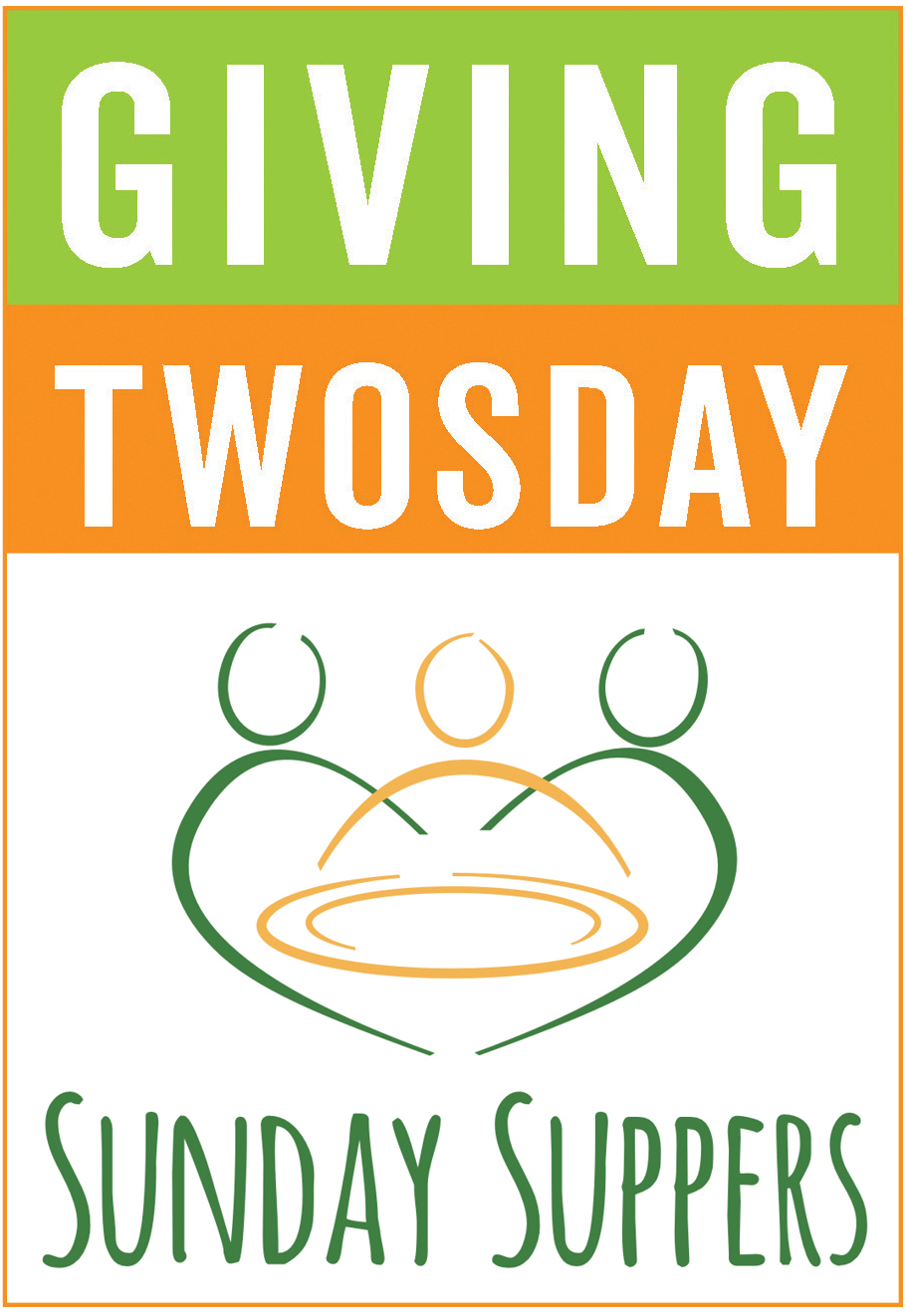 Drop $2 at any register Nov. 13 to benefit Sunday Suppers!
Sunday Suppers uses food, education and community-building to strengthen the health and well-being of families experiencing poverty and food insecurity. The organization's centerpiece is healthy meals served in a restaurant-like setting, nourishing families in an open-hearted, respectful manner.
Giving Twosday donations will go toward purchasing kitchen equipment for food-insecure Germantown residents so they can prepare healthy meals that their families can share around the dinner table.
For more information, visit Sunday Suppers on Facebook or at www.sundaysuppersphilly.org.
The Weavers Way Food Justice Committee attacks food insecurity and lack of access to healthy, affordable food through short-term projects, education, advocacy and the search for long-term solutions. Committee members identify local organizations already engaged in these endeavors.
In June, Weavers Way shoppers donated over 3,000 pounds of nonperishable food that the Food Justice Committee distributed to three local food pantries. In August, the committee partnered to host the Natural Health Fair in Germantown, featuring healthy foods and activities. Weavers Way members served samples of quinoa salad, hummus and local produce, and they registered voters too!
In addition to supporting local organizations battling hunger and food insecurity, the Food Justice Committee seeks to explore ways to make the Co-op more accessible to lower-income members of our community. We've formed a task force to explore ways to improve the Co-op's Food For All program, which provides a 10% discount to Weavers Way members who receive government assistance, and also to address larger issues that affect the Co-op's accessibility — transportation, prices, marketing, store layout and shopper comfort. 
In November and December, a Food For All task force will brainstorm the potential expansion of the program discount beyond the current 10%. In 2017, Weavers Way members received discounts totaling approximately $650,000 through three primary discount programs — Working Member, Senior and Food For All. The Food For All discount was approximately $36,000 of that total. If 10% of Working Members would volunteer to forgo their discount, it might be financially viable for the Co-op to double the Food For All discount to 20%. Would you be willing to forgo your Working Member discount to strengthen Food For All? 
We invite Weavers Way members to join us on this task force over the next few months as we explore ways to improve Food for All and the Co-op's accessibility in general. We would especially appreciate getting the input and perspective of Food For All participants, current or former. The task force meets next at 6 p.m. Monday, Nov. 19, in the conference room at 520 Carpenter Lane.
The Food Justice Committee will also be working on an "Affordable Dinner Program" — not its final name! — over the next several months. To overcome misperceptions about high Co-op prices, the committee plans to initiate a program in which Weavers Way posts a recipe or menu for a weekly dinner for four that costs approximately $20. In November and December, committee members are developing recipes and sampling them at our meetings; last month, we tried a "Shrimp-Avocado-Grapefruit Salad," with ingredients purchased for under $16 from Weavers Way Mt. Airy. For that recipe and nutritional information, visit the Food Justice Committee web page at www.weaversway.coop/fjc.
At the next Food Justice Committee meetings — Wednesday, Nov. 7, and Wednesday, Dec. 5, 6-7:30 p.m., also at 520 Carpenter — we will sample additional prospective recipes and brainstorm ways to launch this program. Come try these dishes and suggest a catchier name than "Affordable Dinner Program." Whoever comes up with the winning name, as voted on during the December meeting, will receive a $20 Weavers Way gift card. 
Our hope is to have the program introduced in spring 2019, with ingredients conveniently displayed in our stores.
The Food Justice Committee and the Food For All Task Force are composed of Weavers Way members and staff, and all are welcome. For more info, please visit our web page at www.weaversway.coop/fjc or email foodjustice@weaversway.coop.