by
Ruffian Tittmann, Executive Director, Friends of the Wissahickon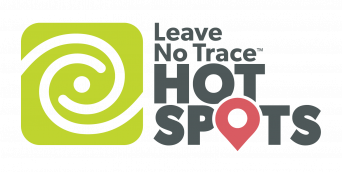 Super Saturday Volunteer Service Day
Saturday, March 28
9 a.m. – 1 p.m.
Join FOW for our first-ever cleanup on Lincoln Drive! The road will be closed for our work from Ridge to Wissahickon Ave. and along that side of Wissahickon Creek. We'll provide coffee, snacks, gloves, bags, and trash grabbers. Visit http://fow.org/volunteering/workinthepark/ for meet-up spots and other details.
Friends of the Wissahickon is always striving toward a cleaner and litter-free Wissahickon. Such efforts make the park more attractive and improve the visitor experience, but they also protect the water quality of the Wissahickon Creek and the entire watershed. That's important, because the creek is a source of drinking water for one in three Philadelphians and the habitat for hundreds of species of wildlife that live in the park. But the impact of trash in the Wissahickon, particularly plastic, goes deeper than that — literally. Single-use plastic water bottles, bags, straws and Styrofoam food containers tossed into the streams that flow throughout the Wissahickon Watershed downhill to the creek ultimately make their way into the ocean.
The key to making an impact on a larger scale is tackling the issue at the local level. Last year, as a step toward encouraging more park users to adopt a "carry-in, carry-out" philosophy, we removed the unsightly and often inaccessible trash cans at Devil's Pool and put up more signage asking visitors to carry out their trash with them. Believe it or not, FOW staff and our mighty volunteer corps removed 10 tons of trash from the entire Wissahickon on this campaign, which helped decrease the overall trash removed from the Devil's Pool area. We're looking ahead to another busy spring and summer in the park, and community engagement and education will continue to be our best defense against our ongoing battle with trash.
In preparation for the 2020-21 seasons, a number of initiatives are already in progress with new and existing partners, including Wissahickon Valley Park's selection as a Leave No Trace Hotspot for 2020 from the Leave No Trace Center for Outdoor Ethics. The center provides grassroots education tools and organizes public engagement service projects on sustainable practices, so that everyone who enjoys the outdoors can help do so responsibly. With this prestigious designation, the Wissahickon joins some of the country's most significant parks, including Bridger-Teton National Forest in Wyoming and Joshua Tree National Park in California.
The city's ban on stores, restaurants, and delivery services packing items in single-use plastic bags, which, begins on July 2, will also go a long way toward supporting our efforts. Along with continued outreach and messaging on our "carry-out" philosophy and Leave No Trace principles, FOW will be running weekly cleanups and special volunteer service days throughout the park. Help keep our treasured park even more beautiful and make a difference in reducing the damage of pollution at every level.
If you'd like to get involved in the conservation of Wissahickon Valley Park, stay tuned for Leave No Trace events and information sessions. In the meantime, check out our upcoming Volunteer Service Days page at http://fow.org/volunteering/workinthepark/