Check It Out: Celebrate with Some Nog, Warm Up Your Pup, and Stop By the Deli for Cheesy Treats
by
Karen Plourde, Editor, Weavers Way Shuttle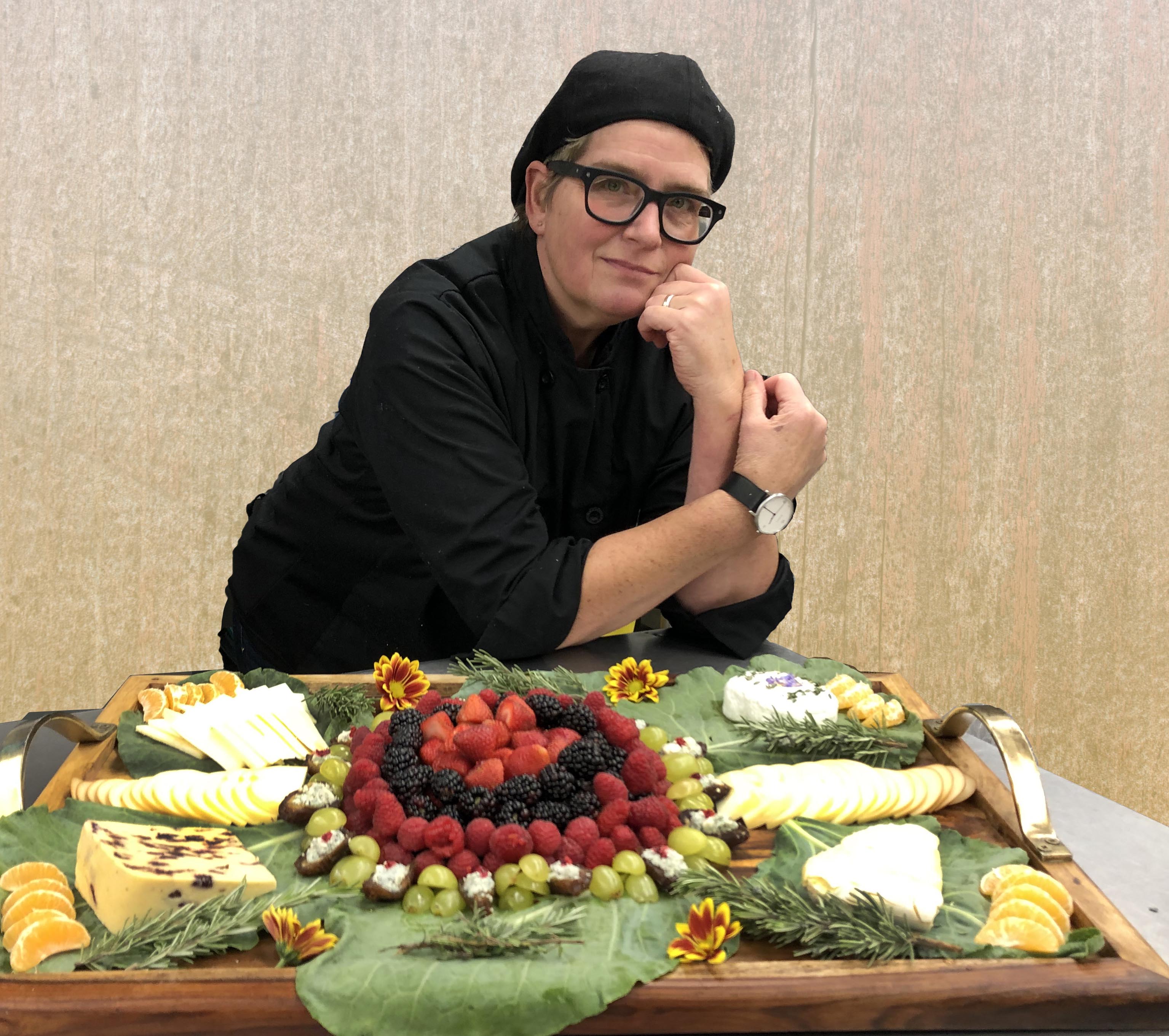 Relax and order a cheese platter from Weavers Way Deli.
Going on in Grocery
'Tis the season for 'nog and holiday sweets. 
Attention, 'nog fans — here's the lineup for the season:
Merrymead (Lansdale) Cow's milk, all stores. Pints and quarts in Ambler and Chestnut Hill; quarts only in Mt. Airy
Organic Valley Cow's milk, quarts, Ambler and Chestnut Hill
So Delicious Coconut milk nog, quarts, Ambler and Mt. Airy
Silk Soy nog, quarts, Mt. Airy
Califia Farms Almond milk nog (48 oz.), Chestnut Hill
The collection of holiday-themed treats is extensive and varies with each store. Look for cookies and chocolate-covered graham crackers from Mi-Del; chocolate-covered pretzel crisps from Snack Factory; Fair Trade milk and dark chocolate gelt from Divine; dairy-free chocolate from Enjoy Life, and FairTrade chocolate with seasonal spices and extras from Tcho, Chocolove, Theo, Lake Champlain, and more. Be advised that all are in limited supply, and that selection will decrease as Christmas and Hanukkah get closer.
Finds for the Furry & Feathered
Good pups deserve jackets from The Worthy Dog. And 'tis time for Paw Thaw.
These are the days when a pooch's fur by itself doesn't always keep away the cold. Fortunately, Across the Way in Mt. Airy now carries jackets from The Worthy Dog of Lewis Center, OH ($27.99-$32.99). There are softshell, nylon, and reversible fleece styles available in solid color and plaid patterns; the softshell and nylon jackets are lined with fleece.
For the snowy and icy weather that is sure to come, Across the Way also now has Pestell Paw Thaw biodegradable ice melter in two sizes — a 25-pound bag for $13.99 and a 12.13-pound jug for $11.79. It's formulated to melt ice without causing discomfort to Woofie's paws and is less harmful to grass, trees, and other vegetation than standard ice melt. 
Lastly, the excitement of the holidays (not to mention fireworks on New Years Eve), might leave your fur baby feeling a little extra anxious. Help them unwind with Super Snouts Hemp Company's THC- and grain-free calming hemp chews or Isohemp or Phyto organic, raw hemp oil. A 4.5-ounce jar of the chews is $31.99, but if you're looking to do a test drive, an eight-count tube is available for $6.99. A one-ounce bottle of Phyto in four strengths ranges in prices from $14.99-$63.99; the same size bottle of Isohemp in two strengths ranges from $20.99-$34.99.
The Daily Deli
Gourmet nibbles from around the globe to give — to others or to yourself.
The Deli Squad in Chestnut Hill has upped its appetizer game for the season. There are new cheddars in the case from Beehive of Utah ($4.99 for a four-ounce wedge), in two flavors, and Sea Change from Mystic Cheese Company of Groton, CT. The latter is a stracchino-style cheese with an external blue rind and a buttery, mild flavor. 
For a touch of sweetness, consider a gift tin of hand-baked shortbread (plain and two flavors available) from The Fine Cheese Company of Bath, England or a jar of chutney or preserves from Le Bon Magot of Princeton, NJ. Their line of small-batch spreads is available in three varieties for $8.99 each.