by
Karen Plourde, Weavers Way Communications Staff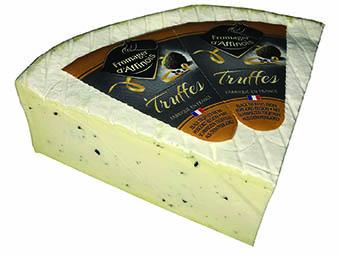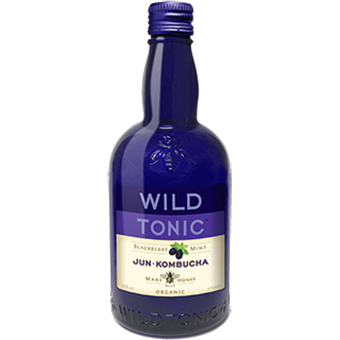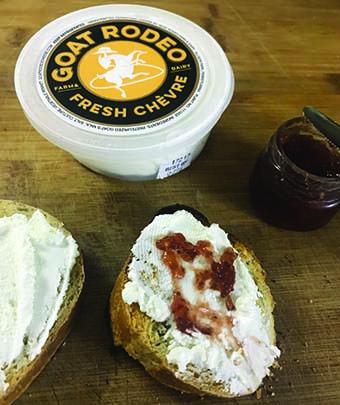 Going on in Grocery
Griggstown Farm soups take the work out of winter meals. And Wild Tonic takes the bite out of 'booch.
Many Co-op shoppers already know from Princeton, NJ's Griggstown Farm pot pies, which have had a home in Chestnut Hill's frozen section for years. But increased freezer space in Ambler has allowed that store to delve deeper into their frozen soup and chili line. Soups include 28-ounce packages of wild mushroom, butternut squash, and french onion for $8.99 each; minestone is $9.99. Veggie and turkey chili is $9.99 and $12.99, respectively, for the same size package. They can be heated in their own plastic bag in boiling water for 25 minutes, or taken out of the bag and cooked in a saucepan for the same amount of time. For dessert, the Ambler store sells Griggstown's nine-inch seasonal fruit pies for $14.99. Cherry pie is on the shelves right now.
Just when you think you've seen it all in kombucha, here comes Wild Tonic organic jun kombucha, now available in two flavors in Chestnut Hill. Jun is made by fermenting tea and honey with a SCOBY or culture. The resulting beverage is lighter, smoother, and less vinegary than typical 'booch. In addition, it contains both prebiotics and probiotics. A 16-ounce bottle will set you back $4.79.
Meat & Fish Market
New turkey choices in Chestnut Hill. And did you know Seven Stars Farm makes burgers?
The number of turkey options in Chestnut Hill's meat case has increased, thanks to Plainville Farms of New Oxford, Adams County. Their birds are raised humanely, fed a vegetarian diet, and are never given antibiotics, added growth hormones, or steroids. Selections include turkey necks ($2.99/lb.), turkey wings ($3.69/lb.) and fresh turkey burgers ($5.99/lb.)
The organic yogurt from Seven Stars Farm of Kimberton, Chester County has long been a staple at the Co-op. But tucked away in the rightmost freezer case in the Mount Airy store are three-packs of their grassfed burgers for $7.39. They're worth searching out if you've got a hankering for locally-raised beef.
The Daily Deli
A western PA chevre for yins. And D'Affinois with truffles c'est ici.
Cheese made from local goat milk has become more and more of a thing, and though not technically local, Goat Rodeo Dairy cheeses are from the Keystone State — Allison Park, to be exact, near Pittsburgh. Their fresh chevre, recently added to the case in Mt. Airy, is smooth and creamy with a hint of lemon. It's $15.99 a pound, but sold in eight-ounce deli containers priced closer to $5 each. 
Attention, fans of D'Affinois, the French double crème wonder: The truffled version now has a spot in Chestnut Hill's case. This version hails from near Pelussin, France and is made by Fromagerie Guilloteau. The black Perigord truffles in it are harvested from Provence; they give this D'Affinois a slightly pungent aroma that gives way to a buttery, earthy taste. It's $16.99 a pound, with most pieces in the $8 range.