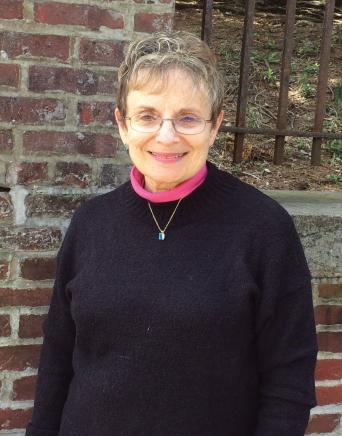 Joined Weavers Way: 1979
Lives in: West Mt. Airy with her husband, Walt Fellman
Former job: She retired in 2014 after 40 years of teaching elementary science for the School District of Philadelphia. She's now a trail ambassador with the Friends of the Wissahickon, and is working on a memoir about her first 20 years in South Philly.
Family facts: They have a 32-year-old daughter, Jennifer, who's a cabaret singer in New York. She's releasing a CD in September, tentatively titled "Forbidden Drive."
Why she joined: "I liked the idea of a small store. At that time, I don't know if I understood all the concepts. I grew into the cooperative idea."
Co-op job history: Packing flowers; working in the deli with Linda and Devon in Mt. Airy.
Favorite Co-op products: Anything organic, greeting cards, Maggie's socks, crabcakes and the whole roasted chicken in Prepared Foods. She estimates she does 90% of her shopping at the Co-op.
A big chunk of Co-op love: "It's the food, but it's become more than the food…People say to me, 'Why are you in Mt. Airy? ' Three things: the Wissahickon, the Co-op, and Germantown Jewish Center."
— Karen Plourde