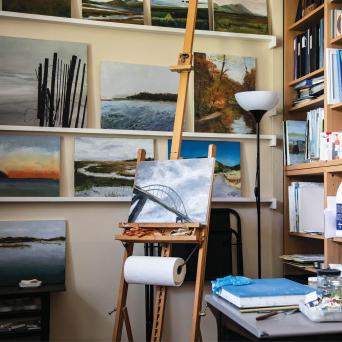 An array of private artists' residences in Germantown, Mt. Airy and Chestnut Hill will comprise Mt. Airy Learning Tree's 10th annual Historic House Tour on Sunday, Oct. 27, from 11:30 a.m.-4:30 p.m.
The event will offer a window into the creative ways buildings have been adapted to serve as artists' homes. Artists featured include painters, photographers and sculptors, among others. Proceeds will benefit Historic Germantown, a partnership of 18 historical houses, destinations and museums in Northwest Philadelphia, and MALT.
Tickets are $30 in advance and $35 on the day of the tour. They're available by calling 215-843-6333, or by visiting http://bit.ly/MALThousetour. On the day of the tour, they can be purchased at the MALT offices at 6601 Greene Street in Mt. Airy.