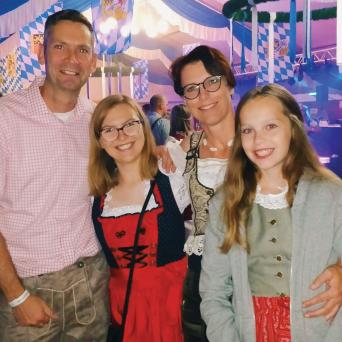 High school students from the Philadelphia area who are interested in studying abroad can learn about scholarships through AFS Intercultural Programs at a meeting Tuesday, Oct. 29, from 7 to 8:30 p.m. at the Weavers Way Community Room, 555 Carpenter Lane in Mt. Airy.
Scholarships available include three fully sponsored by the Department of State: Congress-Bundestag Youth Exchange, which offers full scholarships for year-long programs in Germany; Kennedy-Lugar Youth Exchange and Study, which provides full scholarships for year-long programs in countries of strategic importance to the United States; and National Security Language Initiative for Youth, which focuses on full scholarships for summer and year programs in countries where critical languages are spoken. Information is also available on the organization's website at www.afsusa.org/study-abroad/scholarships.
Families of all kinds can also host a student coming to the United States on one of these scholarships, from one of 90 other countries, through AFS Intercultural Programs. In past years, Weavers Way members in Mt. Airy and Ambler have opened their homes to AFS students from Japan, France and Belgium.
The group will have program materials available, and representatives will be happy to answer your questions. For more information, contact Libby Hahn at libby.hahn@afausa.org.