by
Karen Plourde, Editor, Weavers Way Shuttle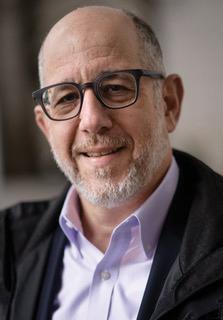 Weavers Way member and Chestnut Hill resident Mark Pinsky, who recently coauthored a book that explores ways progressives can build a people-focused financial system, will be the featured speaker at the Co-op's Fall General Membership Meeting at the Waldorf School of Philadelphia Sunday, Oct. 27 beginning at 4 p.m.
Pinsky is the president of FiveFour Advisors, a strategic consulting firm that consults with purpose-driven companies on ways to finance and advance their missions. He coauthored "Organized Money: Progressives Can Leverage the Financial System to Work for Them, Not Against Them" (The New Press) with Keith Mestrich, president and chief executive officer of Amalgamated Bank, the largest majority-owned union bank in the country. 
The book, due out Oct. 8, details how progressives can take their money away from conservative financial institutions and put it to lasting social use. Pinsky and Mestrich advocate for a "financial systems literacy" campaign to raise capital from impact investors, socially responsible investors, philanthropists and other progressive investors to disrupt conventional financing systems. They also explain how the members of co-ops can contribute to a socially responsible local economy.
Pinsky's appearance is being orchestrated by the Co-op's New Economy Incubator Committee, a relative newcomer to the committee lineup. The group seeks to identify and develop best practices for fostering a local economy in greater Northwest Philadelphia.
Waldorf School of Philadelphia is located at 6000 Wayne Avenue in Germantown. For more information on the GMM, consult the Co-op's Calendar of Events at www.weaversway.coop.