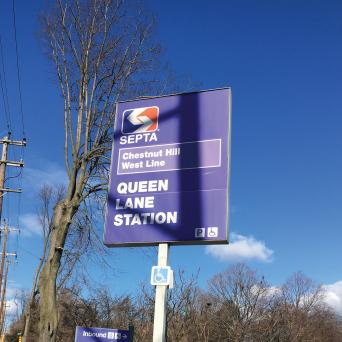 Philly-based political action committee 5th Square is encouraging those interested in fully restoring SEPTA regional rail service throughout the region to sign a petition it has been circulating since late last year.
SEPTA shut down its six regional rail lines in April in response to the COVID-19 pandemic, and has since restored service to every line except Chestnut Hill West and Cynwyd. The group stated in a press release accompanying the petition that there have since been reports of overcrowding on SEPTA bus lines, including the Route 23.
"Capacity limits to encourage social distancing have led to skipped stops and riders being denied entry," the release states. "Regional rail can fill this gap, as it serves many of the same areas and can accommodate eight times the ridership. Essential workers should not have to crowd onto slower busses while regional rail trains sit empty."
The petition calls for SEPTA to restore service to the two lines, lower regional rail fares to match the transit fare for travel within the city, and to accept weekly and monthly TransPasses on regional rail for travel inside the city.
Those interested in signing can do so at www.5thsq.org/rr_petition.
As the Shuttle was going to press, Cameron Adamez of 5th Square reported that SEPTA will restore service on the Chestnut Hill West "on an extremely limited basis" beginning March 7. According to General Manager Leslie Richards, trains will run from approximately 6:30 a.m.-7 p.m. daily, and the interval between trains will be longer than an hour. No further details were available.