by
Larry Schofer, Weavers Way Education Committee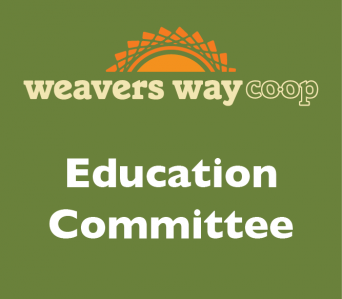 Weavers Way was a co-sponsor during the summer of a program on "encore careers" organized by Yosaif August, who brought together a panel to discuss ways of approaching alternatives to one's career. This involves both planning for activities after retirement or considering using their skills to make contributions to society while continuing to generate an income.
A followup group met at the Chestnut Hill library in September to see if such questions could continue on an ongoing basis. By organizing a meet-up group, Yosaif and David Calloway hope to provide a forum for consideration of choices people have in their lives. "Encore careers" covers a host of approaches to this issue.
At this session, Yosaif and David led the group through a series of exercises designed to help participants focus on their personal qualities and goals. For example: Are you a joiner or a loner? Do you want to build something from the bottom up, or work with an existing organization?
As part of the meeting, data analyst David Mosenkis made a presentation on how at one point in a successful career, he left his job for a number of months to consider how to proceed with his professional life. Eventually he became involved with several nonprofit groups and learned to help them by providing analysis of data on education-fund distribution in Pennsylvania. His research has been presented to the Pennsylvania General Assembly. Unfortunately, the legislature considered these changes only for future funds, not for the past grants that serve as a basis for most allocations. Remedying the base formula is the next step for POWER (Philadelphians Organized to Witness, Empower & Rebuild), a coalition of religious organizations from across the city.
By using skills gained in his earlier career, Mosenkis has been able to work professionally while contributing to improving our general society.
To further possibilities for people considering encore careers, a Philadelphia encore meet-up group has been formed. Visit www.meetup.com/topics/encore-careers/us/pa/philadelphia or encore.org.
Along with Weavers Way, the summer encore careers program was sponsored by Northwest Village Network and the Rotary Club of Chestnut Hill. Yosaif will lead a course at Mt. Airy Learning Tree Oct. 18 and 25; for info, visit mtairylearningtree.org.