by
by Gail Farmer and Maura McCarthy, for the Shuttle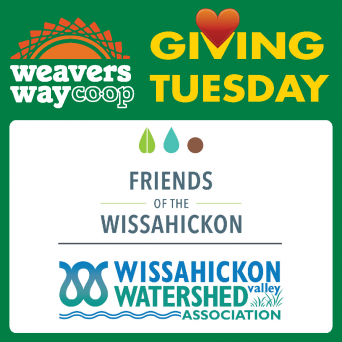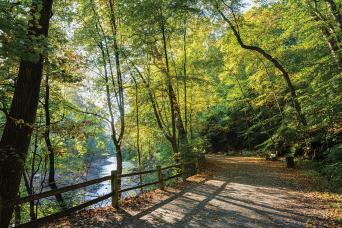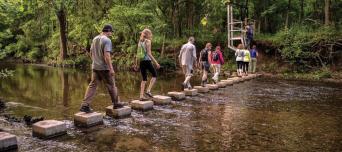 In 2015, the U.S. Environmental Protection Agency released a report demonstrating the importance of small streams and wetlands to downstream water quality, that what happens upstream affects what happens downstream. It is this key fact that links Friends of the Wissahickon in Philadelphia and Wissahickon Valley Watershed Association in Montgomery County for the shared purpose of protecting and enhancing life along the Wissahickon. 
The Wissahickon, flowing downhill 64 miles from its source near Montgomeryville to its mouth at the Schuylkill, contributes 10 percent of Philadelphia's drinking water. Conserving the land in this watershed ultimately protects this critical source of clean drinking water. 
That's why FOW and WVWA work together to educate neighbors on the many challenges facing the creek and its tributaries throughout both the upper (Montgomery County) and lower (Philadelphia County) portions of the watershed, such as development, the effects of stormwater runoff, pollution, changing climate and threats to habitat. 
Just as the Co-op is broadening its reach from Philadelphia to the upper portion of the Wissahickon watershed with its new Ambler store, so do FOW and WVWA, also based in Northwest Philadelphia and Ambler respectively, realize the importance of banding together and expanding our scope of influence. The more support and involvement we can collectively gather from like-minded individuals and organizations, the greater the positive impact. 
In recent years, FOW and WVWA have strengthened their relationship. We speak and testify on behalf of clean-water initiatives that protect the health of our waterways and our citizens. We partner on cleanup days to clear trash and debris in the creek from top to bottom. The completion of the beautiful 21-mile Green Ribbon Trail, which follows the Wissahickon from North Wales to Stenton Avenue and will soon link directly to Forbidden Drive, physically connects the landscapes we steward. In preparation for the trail's completion, WVWA introduced a Trail Stewards program, and FOW's seasoned Trail Ambassadors were there to train them in everything from the history of the Wissahickon Creek trail network to plant identification and proper pruning techniques. Likewise, FOW is looking to WVWA as a model for engaging members as volunteers in boots-on-the-ground stream monitoring with WVWA's long-standing Creek Watcher citizen-science stream monitoring program. 
To further engage our shared communities in our common goals around water-related issues, Weavers Way has generously designated Giving Tuesday on Oct. 17 to benefit both FOW and WVWA. Cashiers at all three stores will be ready to accept donations. Give $2 — or more: Every dollar helps support our programs. 
On behalf of FOW and WVWA, thank you for your support.
Gail Farmer is executive director of the Wissahickon Valley Watershed Association (www.wvwa.org). Maura McCarthy is executive director of Friends of the Wissahickon (www.fow.org).