by
Maura McCarthy, Executive Director, Friends of the Wissahickon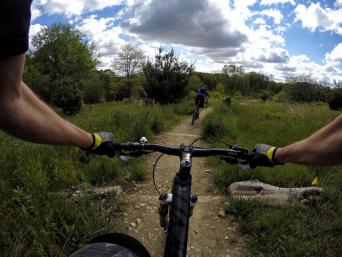 BIENNIAL WISSAHICKON
PHOTO CONTEST
Deadline for entries: Oct. 15
For complete rules, visit
fow.org/get-inspired-enter-wissahickon-photo-contest
or
wvwa.org/2018photocontest
(Visit FOW on Facebook to see more winners of the 2016 contest.)
Artists, photographers, writers, poets and musicians can all claim the Wissahickon Valley as a muse. If you've ever been inspired by what you've seen in the Wissahickon (and I'm sure you have), capture those images and enter the Biennial Wissahickon Photo Contest 2018. Along with Friends of the Wissahickon, the presenters of this year's contest are the Wissahickon Valley Watershed Association and, for the first time, Chestnut Hill's Woodmere Art Museum. 
The deadline for submissions is Oct. 15, 2018. Winners will be announced Oct. 29. 
We are excited to welcome this year's judges:
Brad Maule, FOW Instagram editor (and Co-op member).
Jamie Stewart, a nature and wildlife photographer and WVWA event photographer.
Christina Warhola, Woodmere's director of communications.
All photos must be taken within the Wissahickon Valley Park, along the Green Ribbon Trail or on one of the WVWA managed preserves. Entries must be the work of the person entering them; categories are People, Wildlife, Landscape and Structures, and must have been taken within the last three years. Prizes will be awarded for Best in Show, and First Place and Youth winner (17 and under) in each category. In addition, Facebook voters will select a People's Choice.
Check the websites of Friends of the Wissahickon (fow.org) or Wissahickon Valley Watershed Association (wvwa.org) for more information and complete contest rules. Contestants can enter up to four photos, which can be submitted via the websites.
If you need inspiration, just explore the trails – you never know what you'll see. Sometimes just sitting down and taking in the view is all you need. Be patient and wait, the scene is always changing with movement and light. I think some of the most beautiful shots can happen in the early morning or evening. Lovely spots for photos include Houston Meadow in late summer with the goldenrod, Magargee Dam, the white pine grove along Cresheim Creek, or the spectacular lookouts from the Toleration statue or Livezey climbing rock. 
The contest is a wonderful way to see the Wissahickon with a different eye and explore new areas. But, if you need further inspiration to get your creative juices flowing, visit FOW's Facebook page to view past contest entries, or take a look at the work of these accomplished artists: 
Melvin Chappell. An award-winning photographer, Chappell's 2015 book, "The Wissahickon Valley: The Photography of Melvin A. Chappell," contains 28 of his favorite photos of the park. His work has been used by FOW and other organizations, such as Historic RittenhouseTown and Morris Arboretum, and his photo of the Tedyuscung statue won Best in Show in the 2008 contest. www.melvinchappellphotography.com 
Walter Elmer Schofield. Born in Philadelphia, Schofield (1866-1944) attended the Pennsylvania Academy of the Fine Arts and is well known as one of the great American impressionists. After spending time in France, he returned to his home to paint the Pennsylvania countryside. www.fow.org/walter-elmer-schofield.