Vegan Alert: Vegan Alcohol, Vegan Perfectionism, and the Veganuary Campaign
by
Norman Weiss, Purchasing Manager, and Jeannine Kienzle, Weavers Way Programs Coordinator
Recommended products:
Weavers Way Vegan BLT sandwich
Weavers Way Kalamata Olive hummus
Lotus Foods Rice Crackers
Wakame Ramen
---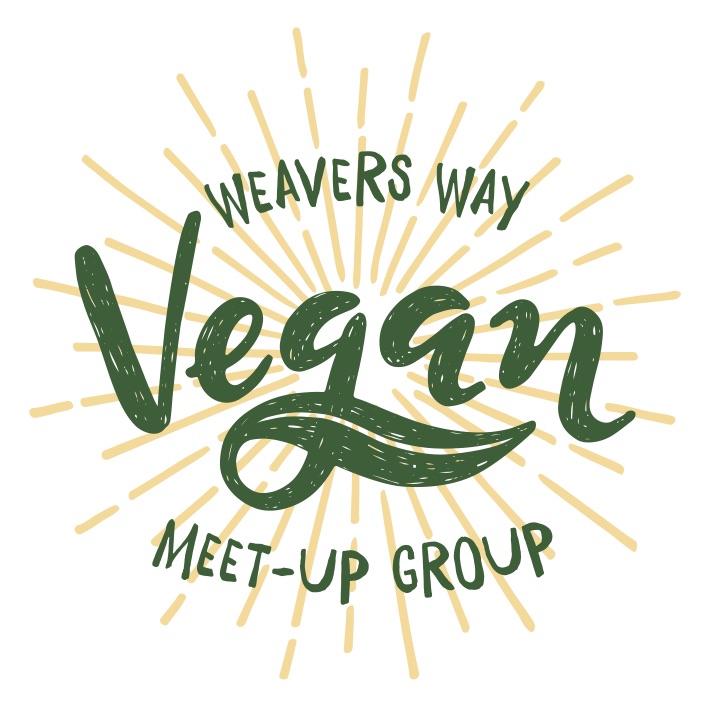 Join us on Tuesday, Feb. 11 from 6:30-8 p.m. (location TBD) for a vegan cookie swap hosted by the Weavers Way Vegan Meet-Up group. The group is open to all, from the veg to the veg-curious. All cookies must be vegan — no dairy, eggs or honey. Stay tuned to the Weavers Way Event Calendar for more details!
Two vegans, one an old-timer (Norman) and another newer to the scene (Jeannine), exchange banter on all things vegan, from products to events to controversial topics to the shelf life of rutabaga fondue.
N: Your ThanksLiving event seemed well-attended, with lots of yummy vegan food. Most of it looked homemade. Nice that you served beer. Did you check to see if it was vegan?
J: As a matter of fact, I did. Turns out Dogfish Head IPA and Sierra Nevada are both vegan. And one of my favorite bottles of champagne, Veuve Clicquot, is vegan.
N: What makes alcoholic drinks non-vegan?
J: Some alcohol is processed using gelatin, milk protein, egg white, insinglass (fish bladder), and casein. These are known as "finings"; they're used to attract sediment, for clarity. I heard Earth Bread & Brewery uses vegan finings in their beer.
N: Do you ask when you go out to the club scene you're so fond of a few times a week?
J: I'm not quite sure why you think I'm clubbing a few times a week, but admittedly it's not something I tend to ask. Uh-oh, what's that I hear? It's the vegan police — they're coming for me! Did you ask the bartender when we were both at Dawson Street Pub if your beer was vegan?
N: You bought the first round.
J: Just because I bought it doesn't mean you're off the hook.
N: I wonder if the bartenders would have any idea. I wonder how often this comes up.
J: I actually asked at Brewers Outlet if they knew of vegan beers and they didn't, so I looked it up. That's how I found out about Dogfish and Sierra. I found an app called Barnivore to check what wines, beers, and liquor are vegan.
N: Speaking of vegan police, I accidentally ate some kimchi with fish sauce. I don't know how I missed seeing it listed in the ingredients.
J: It's bound to happen. I recently ordered veggie dumplings from a restaurant, but the dip was apparently beef broth based, which I didn't know until I read a review of the restaurant after the fact. I guess I should inquire about all ingredients in the future to play it safe. It's not always possible to strive for perfection.
N: You can always strive for perfection, but maybe not achieve it, unless you are the incarnation of Buddha or something. I usually strive for mediocrity; it's much more achievable.
J: Ever hear of Veganuary? January is the month when people are inspired to go vegan for the entire month and hopefully permanently. The Veganuary campaign expects to save more than one million animals from slaughter in January.
N: Never heard of it. Are vegans missionaries?
J: Yeah, I think a lot are. Don't you think vegans try to push veganism on others at times?
N: I never experienced that directly. Remember, I already categorize most vegans as whack jobs, so I probably would have already avoided anyone that would have had that as a goal.
J: If vegan missionaries have their way, a whole new crop of vegans will grow this month. Veganuary has a website offering support for people to try eating vegan for a month and then throughout the year.
N: Vegan missionaries remind me of the "Curb Your Enthusiasm" episode where Larry David likens pushing one's religion on people to pushing them to eat lobster.
J: Larry's got a good point. In my humble opinion, leading by example is the best way to influence people.
N: You said "leading." Wait; do you fancy yourself a leader?
J: I fancy myself as leading by example.
N: So you're a model.
J: Except for the dumpling dipping sauce. Who's the most vegan of them all?
N: Jordi Casamitjana, the whack job vegan, who doesn't take a bus to avoid killing insects and other animals. He got a UK judge to rule veganism is a philosophical belief, similar to religion, which is protected under the law.
J: Winner winner seitan dinner!