Meet Our 2020 Farm Market Field Assistants
Maddie Ballard
My family and I are longtime Weavers Way members. I grew up right down the street in Mt. Airy, and my family still lives close by.
I got into farming through a bit of a circuitous route. I graduated from the New School University in New York City with a degree in Interdisciplinary Science. Through a series of internships and volunteer opportunities abroad, I developed an interest in ecology and sustainability. During my last internship, I worked directly with subsistence farmers in Kenya to help deter crop-raiding elephants. I began to see how food and culture are intrinsically intertwined and how different management practices have a direct impact on the environment and community.
Upon returning to Philadelphia, I began working at Weavers Way in the Produce department, where I learned more about American agriculture and the food system. My growing interests took me all the way out to Hawaii, where I worked on an organic farm for several months, picking coffee and macadamia nuts. I really enjoyed working directly with nature and the land.
Once again back in Philly, I'm really looking forward to this season on the Weavers Way farm. I can't wait to learn new farming techniques and embrace the benefits and challenges of urban farming.
---
Shawn Brody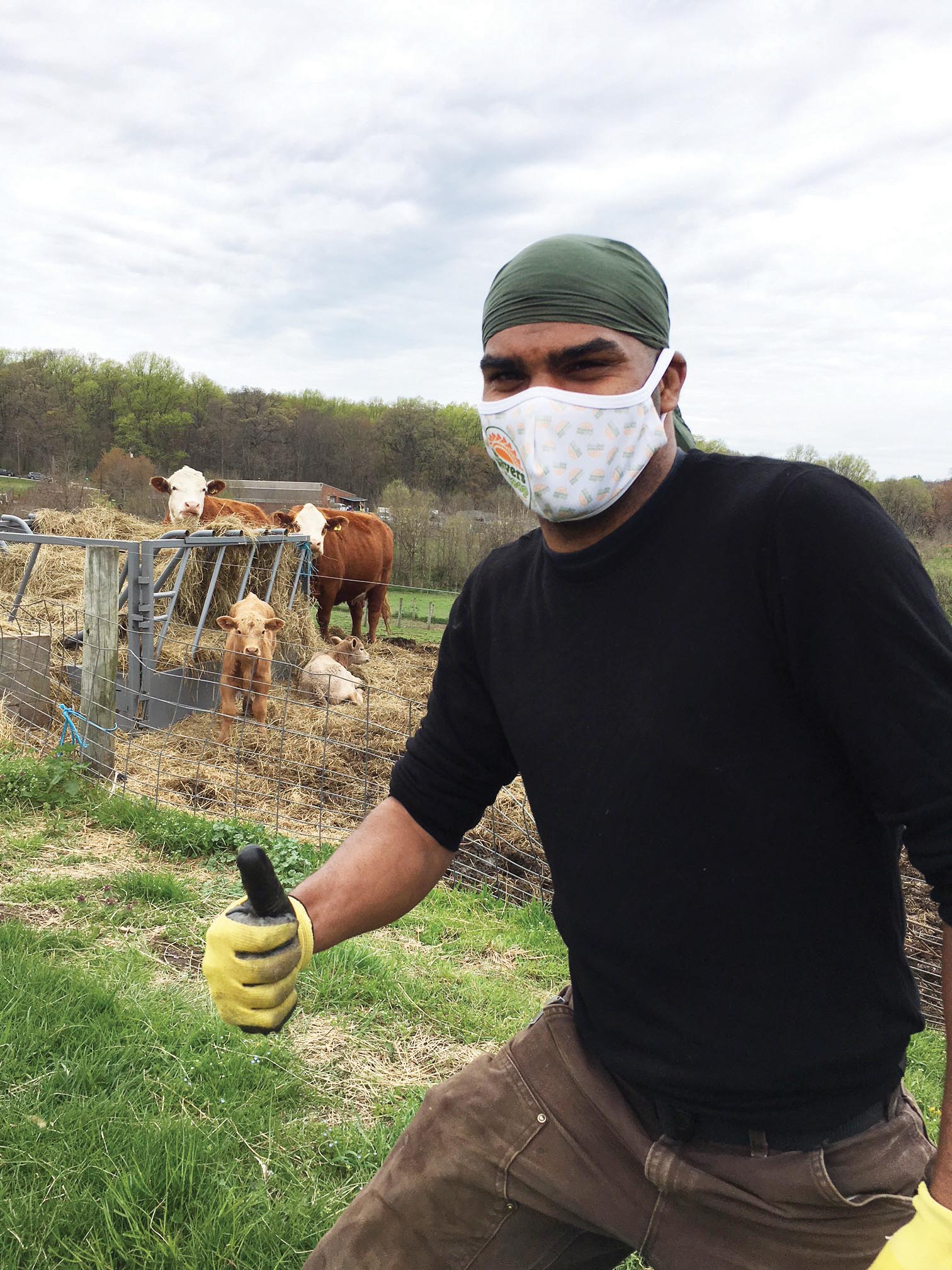 I was born and raised in Brooklyn, and I moved to Philadelphia earlier this year. I spent the previous seven years working with Grow NYC, a New York-based nonprofit dedicated to building and maintaining community gardens across the city, as well as nurturing my own garden at home in Coney Island.
When I'm not out in the fields or in the greenhouse, I enjoy going to shows, working on carpentry projects, exploring my new city, cooking and spending time with my girlfriend. One of my greatest farming inspirations is Leah Penniman's "Farming While Black," and I'm looking forward to sharing my decades of agriculture and horticulture experience with a new community.
---
Jessica Schweiger
I grew up in Germantown and Mt. Airy, and I attended Masterman High School. I worked in refugee resettlement and workforce development and adult education programs in Rhode Island before moving to Washington, D.C. to work for the Peace Corps on programs in West Africa.
During my time as a graduate student studying international agricultural development and soil science at UC Davis, understanding agricultural systems and collaborating with farmers were big elements of my classes and field work. There, I fell in love with farmers and agriculture, developing a deep respect for the complex and important task of growing food on a large scale.
After completing my master's degrees, I worked for the University of California Cooperative Extension, designing and delivering training for small farmers in the Bay Area and coordinating the county's Master Gardener program. In 2018, I moved back to Philly with my husband, two boys, and two cats.
After so much time working with and for farmers, I decided to find an opportunity to try farming myself, which ultimately led me to the Weavers Way farm. This has been another homecoming for me, since my parents were members of the Co-op when I was a kid — I remember hanging out among the bulk bins while my mom did her hours! I'm excited to participate in everything this growing season, from bed prep to harvest.