Artists in Our Aisles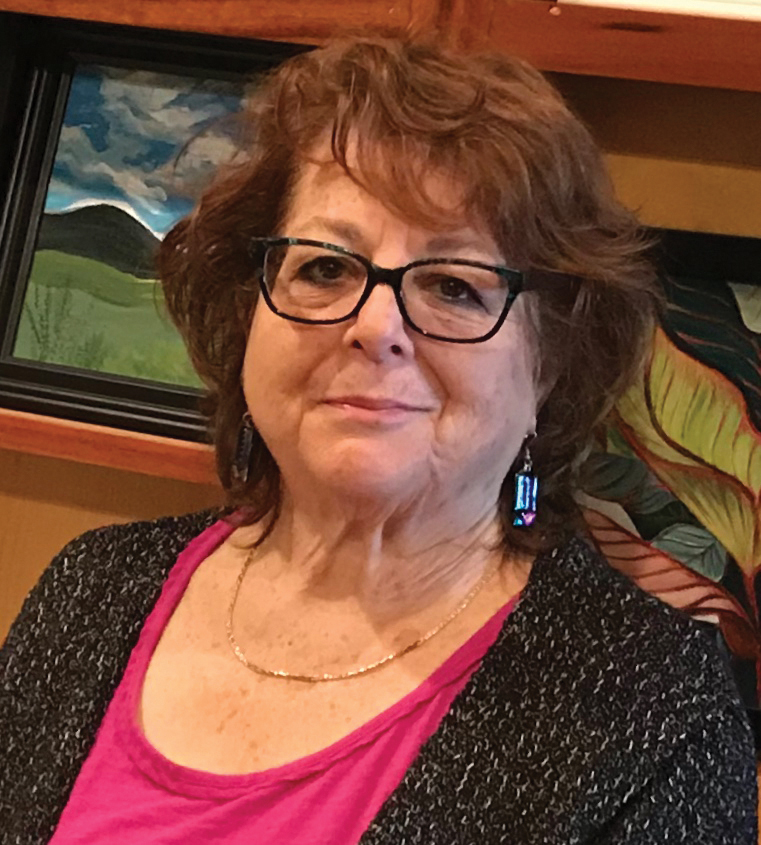 Ruth Joray
Ruth is a lifelong painter. She started serious painting at the Corcoran Museum School in Washington, DC, while in high school, earned a bachelor's of fine arts and art teacher certification from the Rhode Island School of Design and a Master's in counseling psychology from Chestnut Hill College.
Her first Philadelphia exhibit took place at the Philadelphia Art Alliance, and her most recent was at Sweet Mabel Art & Craft in Narberth. She has participated in many exhibits in Northwest Philadelphia.
Ruth retired after a career in education, counseling, teaching, administration and clinical work, and now focuses more on her art. She works in watercolor on paper, acrylic on canvas and Jacquard dyes on silk.
Her current project imagery is inspired by microscopic biological forms. The painted images respond to the universal beauty of natural forms, no matter how small or monumental. She has a love for biology and "invisible things," and uses micro-photographic images of brain cells, other animal cells, one-celled organisms, rare sea creatures and other elusive life forms to inspire her painting designs.
The paintings are on silk panels, done with specific silk dyes. They can be worn as an accessory or hung on the wall.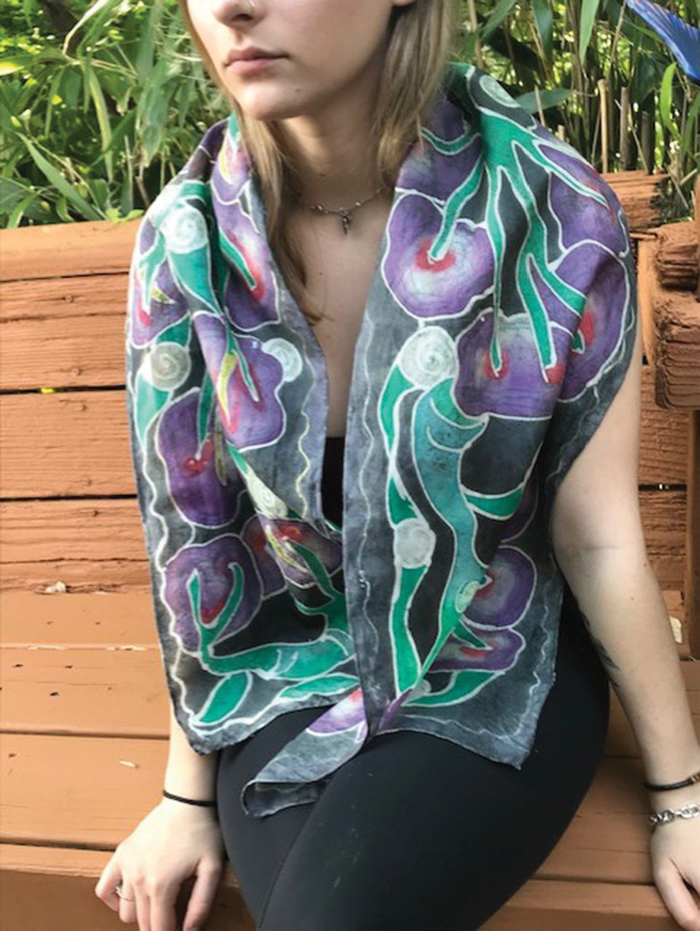 ---
We want to feature your art in the Shuttle!
Please submit the following to Richard Metz (thembones2@hotmail.com):
(2) 4"x 6" high resolution images (300 dpi)
A short statement about the work
A short bio
A head shot
A link to a website if you have one
Thanks. We're looking forward to your creation!