by
Betsy Teutsch, for the Shuttle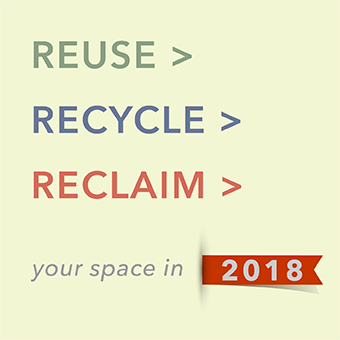 Buy Nothing Groups are a mashup of Freecycle and Facebook, a dynamic updating of the sharing ethos. Closely moderated member-only networks, BNGs operate in micro-locales and utilize Facebook's photo, commenting and messaging capacities. 
More than 14 years ago, Meenal Raval and I launched NWPhilly Freecycle, which peaked at over 10,000 members. Thousands of items have been shared freely, though the site now runs on an independent platform and is down to 4,000+ participants. Meanwhile, over the ensuing decade, a host of monetized sharing-economy businesses have sprung up, like Airbnb, allowing people who don't know each other to buy and sell goods and services. But in Freecycle and BNGs, the spirit of non-monetized sharing lives and thrives.
BNG members post offers along with photographs and repartee. Attempts to honestly portray items are (ideally) balanced by witty commentary. People add quips, ideas and suggestions even if they don't want the item, something not possible to do via Freecycle. 
Members may also ask for stuff. Kids' gear has a very short life span. A member requesting a pregnancy test on my BNG had many offers.
BNG user Amy Cohen reports: "After a party at my house last November, the caterers left behind heavy plastic serving pieces, plastic and aluminum trays and unused paper tablecloths. The collection seemed too random to donate to Goodwill but too substantial to throw away. After I posted photos of the items on Buy Nothing, everything was claimed by grateful neighbors within hours. So satisfying!"
This summer I discovered my 10-inch Pyrex pie plate had gone missing from its elegant silver serving stand. I decided to view this as an opportunity. 
A person thrilled to acquire the pie stand first offered me a replacement pie plate: "Are you sure you don't want to keep it? I have an extra 10-inch pan!" I resisted her generous offer, instead acquiring a vacant parking spot in my cupboard.
Members also ask to borrow anything from weed-wackers to punchbowls; in that sense, there is a great deal of trust built into the group.
Freecyclers and Buy Nothing participants both complain about no-shows. It is annoying to offer an item, find an enthusiastic taker, and agree to a pick-up plan, only to discover the item is still cluttering up your porch. And, as in all active Facebook groups, members have little control over the order of posts. Any comment on an older post bumps it to the top of the feed. As the group grows, it will fill an ever larger proportion of your news stream — at least until Facebook changes the algorithm!
To join a Buy Nothing group, you must be on Facebook. To find out if there is a group serving your neighborhood, first visit the website buynothingproject.org. Under Our Groups, click on Find a Group. If you see a likely location, click Join Group and answer a few questions. You'll be contacted by the moderator.
No group in your area? Go ahead and start one! Carolyn Rahe started the Buy Nothing Mt. Airy/Cedarbrook Group in 2015 and continues as moderator; her Seattle siblings were part of the original BNGs.
Betsy Teutsch is a Weavers Way Working Member.