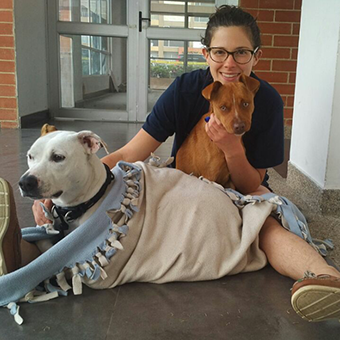 by Mary Sweeten, Editor, Weavers Way Shuttle
Wow, it's just been a few months since the city wrested control of the public schools back from the state and it's paying off already:
They repaved the lower playground at Henry School.
Actually, the paving took place in October, well before the SRC thing happened, but well after it was obvious — that would be years ago — that the battered blacktop off Greene Street was not exactly kid-friendly. Especially with all of Weavers Way Mt. Airy parking there after school and on weekends.
Well, folks, you can't do that now, what with the locked gate the School District also put in. 
As Henry Principal Fatima Rogers put it to me: "Now it's a great place for the kids to play. And not just for the school, but also for the whole neighborhood on the weekends. Everybody can use the equipment without having to look over their shoulder to see if it's safe."
This is my column, so I'm saying good for Henry. I mean, really, who thought parking in the playground was a good idea anyway?
■
On Page 20 of this Shuttle, there's a nice sendoff from Farm Manager Nina Berryman for one of her staff. Brendan Stiteler, who managed our acreage at Awbury, is leaving to pursue his goal of having his own farm (and to live his short-term dream of not having to drive in from Media every day). 
We all wish Brendan well. But another longtime farmhand also departed last fall under less positive circumstances: Anna Danusiar is gone, too. She worked at the Saul farm and for WWCP over the course of three years — and is one of my favorite people, I confess, because I adore her dog, Penny. She and her Colombian husband, Gabriel Esteban Arias Narvaez, got spooked by the changed immigration-enforcement climate in the United States. 
In an email, Anna said Gabi had visited her in the United States multiple times in the past five years. He never worked here for money (which would be a tourist-visa no-no), never overstayed his visa, is college-educated and has never been convicted of a crime anywhere. "Only this July did we start to notice a difference in how he was treated," she wrote. Immigration in Miami took him aside for secondary interrogation, decided his protestations that he really was just coming to see his girlfriend didn't wash and denied him entry. He tried one more thing. "The reason I am coming into the States is to propose to marry my girlfriend," Gabi told them. Sure, show us the ring, they said. He pulled it out of his pocket and – how corny is this? — they let him in. Anna and Gabi had an American wedding in September. Problem solved? Not so fast. The Trump Administration has been very busy changing all the ground rules, including getting rid of one called the "30/60 Day Rule" that applied in their case. Based on the experiences of people they knew, and on the advice of immigration lawyers, they decided to leave. 
"It would have meant a certain legal battle ... likely multiple years instead of one to two, and ultimately the feeling of being guinea pigs for future generations of immigrants. That is not what we wished for our first years of marriage together," she wrote. In their new home in Bogotá, "we await a much simpler process of internationally validating our marriage, requesting a visa status change for me, and obtaining legal residency for me here in Colombia." 
Colombia "is a most beautiful country and a great place to live and raise a family," she added.
At least Penny got to go with them, and now she has a brother, a street dog who curled up on her blanket and never left. 
Nevertheless, leaving the Weavers Way Farm team behind was "heart-wrenching." "We ask our Weavers Way community to hold us in the light in these coming months," Anna wrote. 
This is my column, as I mentioned above. So I'm also saying this: Anna, Gabi and Penny having to leave really stinks.